Event Title: World Children's Day Celebration 2021 Event Date: November 20, 2021 Registration Deadline: November 18, 2021 Organized by: Boney Cultural Center Dhaka, Bangladesh • Registration Link & Event Details: https://forms.gle/K6ZKM71f72xPK18b7 •...
Read more »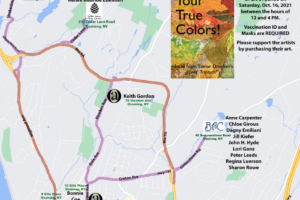 Eighteen Ossining artists are opening their studios on Saturday, Oct. 16, 2021 between 12 and 4 PM. Some studios will have art activities for children. The public is invited to patronize the...
Read more »
An opportunity to work on drawing, watercolor or pencil artwork in a creative aging program where members share their talents and learn from one another. An on-going seasonal program which has Visiting...
Read more »