The Westchester Amateur Musicians Orchestra, formerly known as The Really Terrible Orchestra of Westchester, will celebrate its 10-year history of making music throughout the county with a special concert on April 27...
Read more »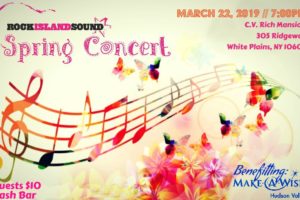 Rock Island Sound Tarrytown & Rye combine forces for a Teacher/Student Spring Concert to showcase their talents for friends, family, and the community at large! Enjoy hits from the greats such as...
Read more »
The Back to Bach Project is a global initiative to inspire young children to play an instrument and instill a love of music in them.  The Back to Bach musicians will perform with...
Read more »