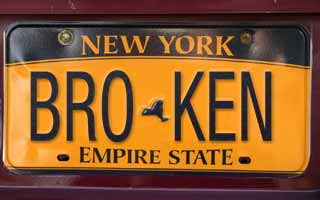 Any registered voter choosing to not cast a ballot on Tuesday, November 2 is part of the problem that has nearly bankrupted New York State. For far too long governing has been left solely in the hands of elected officials, and that absolute power coupled with an uninvolved electorate has fueled the phrase, "Asleep at the Wheel."
If New York State government were one big family then it would be the largest dysfunctional family on the east coast. So what can be done on the State level to affect the beginnings of true change – change that is overdue like a check lost in the mail?
River Journal sat down face-to-face in four separate interviews with three candidates and one incumbent whose constituency includes the residents of Irvington, Tarrytown and Sleepy Hollow.
Tom Bock and Tom Abinanti are running for the 92nd District State Assembly seat vacated by Richard Brodsky. Liam McLaughlin has challenged incumbent Andrea Stewart Cousins for the State Senate in District 35. In each race the philosophies that drive the opponents could not be any farther apart and still be within State boundaries.