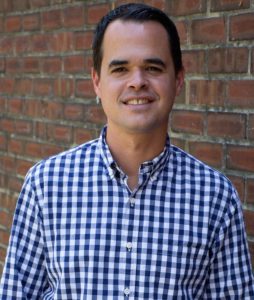 David Carlucci is a champion for all of his constituents and a forceful advocate for the people whose needs he represents. I met Senator Carlucci last year in my junior year of high school, hoping he would take an interest in a newly formed eating disorder awareness campaign I started. I was nervous and intimidated meeting with not only a professional, but someone who is influential in both our local area and in Albany. The Senator treated me with respect. He asked me thoughtful questions and immediately brainstormed ideas on how to affect change.
As someone who is recovering from a lesser-known eating disorder, I know firsthand the dangers associated with misdiagnosis and misinformation. Eating disorders are extremely prevalent in today's society, affecting roughly one out of eight people. Out of those with an eating disorder, one in five will die from suicide. Even though eating disorders are so prevalent, they are still widely misunderstood. For example, many believe that you can only be anorexic if you are thin, boys don't get eating disorders, and eating disorders are mostly seen in affluent communities. In fact, people with all body types can be suffering from eating disorders, one out of every three people with an eating disorder are male, and eating disorders cut across all racial and socioeconomic boundaries. Also, children as young as six years old are at risk. Newer diagnoses in the DSM-5, such as Avoidant Restrictive Food Intake Disorder (ARFID) and Orthorexia, reflect the need to pay attention to all age groups. Treatment centers are offering programs to help everyone who is suffering from this type of disorder. Clementine The Woodlands offer two residential eating disorder treatment programs for adolescents.
Well-meaning adults such as pediatricians, parents, teachers and others who come into contact with children are often unaware of the signs and symptoms of an eating disorder. This is primarily due to the myths and misinformation out there. Because of this, children are susceptible to spending years of feeling misunderstood and alone, as well as suffering unneeded medical and emotional side effects.
As a direct response to our initial meeting, Senator Carlucci took immediate action. He drafted two bills. The first, s5869,  requests funding for a larger eating disorder awareness campaign in New York State. The second, s5870, relates to improving screening protocols of eating disorders by pediatricians for all adolescents in New York State. The Senator not only drafted these bills, but followed through every step of the way, with consistent attention. David Carlucci is also the Chairperson for the Committee on Mental Health in Albany, which shows his particular devotion to improving mental health for all of his constituents. He brought these bills to the attention of the committee and even held a public hearing in Rockland County to hear professional and personal recommendations from the local population.
Over the past year, David Carlucci's passion and care to helping the eating disorder community was very obvious. I have worked with many people on this issue, and Carlucci was in the forefront of this. He made a shy and nervous sixteen year old feel important and took an issue that is often overlooked and created something big out of it. The lack of response and attention to eating disorders in children and adolescents isn't just limited to New York, but many other cities, states, and even countries. I am confident that if Senator Carlucci was elected to the United States Congress, he would use his platform to continue working on this issue on a larger scale. It is vital that children don't have to suffer for years on end, feeling alone and ashamed, and I feel secure knowing that change is in the hands of Senator Carlucci.
Hana Zalvan
Ossining