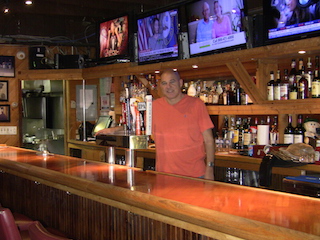 A 70-year-old fixture in Tarrytown's fabric of "go to" taverns and restaurants, Demeter's Sports Bar, will undergo a complete renovation beginning on May 20th. In speaking with owner Steve Demeter, it was apparent that his excitement will translate into a "wow factor" for returning customers when Demeter's reopens around the July 4th weekend.
"I don't want to give away what we'll be doing, however, I can say there are going to be big changes, and with all approvals and contractors in place, we're set to get work," he said.
River Journal will keep our readers abreast of the re-opening which, by all accounts, will be grand.