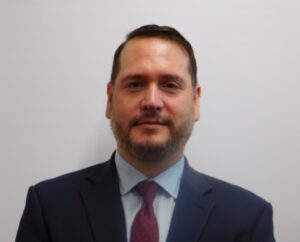 The Irvington Union Free School District Board of Education has appointed Emerson Segara as the new director of technology.
"I am proud to welcome Mr. Segara to the Irvington school community," Superintendent of Schools Dr. Kristopher Harrison said. "I am certain that his deep technological expertise coupled with his experience working in both education and the private sector will enable him to immediately become impactful in supporting all aspects of the district's technology department and infrastructure."
As an information technology leader, Segara has an extensive track record of driving critical transformation initiatives. He is a collaborative individual who partners to deliver award-winning solutions to the most challenging problems and has a stellar reputation for guiding technology departments and high-performance teams.
Segara brings a wealth of experience and a strong passion for educational technology to Irvington. He most recently served as director of technology at Port Jervis City Schools, where he also held positions as chief privacy officer and chief information officer. During his tenure, Segara was responsible for the implementation of policies and procedures required under Education Law 2-d and Part 121 and led/supervised all activities in the Office of Information and Technology along with the strategic and measurable use of technology as a tool to support student learning and achievement. Prior to his tenure at Port Jervis, he gained valuable experience at Brewster Central Schools and Southern Westchester BOCES where he worked as a senior network engineer/operations manager and a network specialist, respectively.
"I am honored to join the exceptional Irvington school district and look forward to collaborating with the dedicated staff, students and community to further enhance the integration of technology in the classroom," Segara said. "I am eager to support and work together on innovative ideas and initiatives that empower our students to excel in a technology-driven world."
Segara holds a bachelor's degree in information technology, with concentrations in project management and information technology and systems from Marist College, a master's degree in business administration from Mount Saint Mary College, a certificate in Unix systems administration from New York University, and a diploma in advanced network engineering and data communications from Chubb Institute as well as numerous technical certifications.
Appointed during the board of education's meeting on May 2, Segara will assume his new role on July 1.