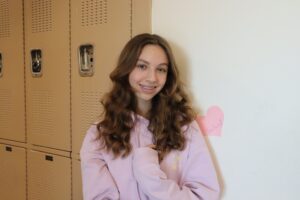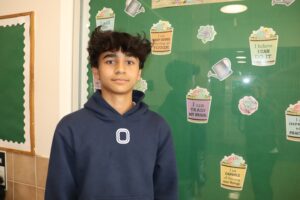 Irvington Middle School eighth graders Jacob Souza and Emily Kasoff received awards in the 6th Annual Lifting Up Westchester Student Essay Contest. Jacob won third place while Emily received an honorable mention. Lifting Up Westchester, a nonprofit agency committed to helping individuals achieve self-sufficiency, sponsored the contest with the topic, "What are the Connections and Misperceptions Associated with Homelessness and Mental Health?"
Souza and Kasoff will receive award certificates and Amazon gift cards for their efforts. Their ELA teachers, Tara Chillemi and Oliva Evanko, are extremely proud and excited for them both.
"With the rising numbers of individuals suffering from mental health, Jacob raises awareness of its impact on the population of people without homes," Chillemi said. "His essay is thoughtful and reflective, highlighting the lack of affordable housing within Westchester, and how this issue can no longer be 'out of sight and out of mind.' As Jacob notes, there needs to be a community effort to support those struggling and to bring about actual change."
"Emily's essay explored the complex issue of individuals suffering from homelessness," Evanko said. "She wrote with empathy, understanding, and compassion, which speaks to her reflective nature and care for her community."
Photos courtesy of Irvington Union Free School District.