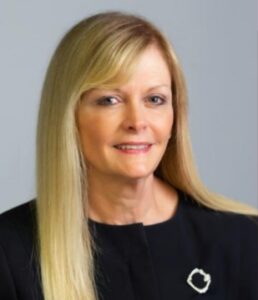 The Ossining Board of Education has appointed Ms. Mary Fox-Alter as Interim Superintendent of Ossining schools. Ms. Fox-Alter is an exceptional leader and the Board of Education is looking forward to her sharing her considerable talent and experience with the Ossining community.
Ms. Fox-Alter was the Superintendent of the Pleasantville school district for many years. She began her educational career as a teacher and served as a curriculum coordinator and technology coordinator before joining the ranks of central administration as the Director of Instructional Services and then Deputy Superintendent. She was named Superintendent of Pleasantville schools in 2010. During her 11 years in that role, she also served as President of the Southern Westchester BOCES Chief School Administrators Association, President of the Lower Hudson Council of School Superintendents, and a member of the Executive Council of the New York State Council of School Superintendents.
"We are delighted that Mary has agreed to work with us through this transition period," said Board of Education President Katherin Crossling. "She has had a distinguished career that has been recognized by many, including the New York State Senate, and her experience is precisely what we need to ensure stability, operational efficiency, and support of our goals to meet the community's expectations."
Since her retirement from Pleasantville in 2021, Ms. Fox-Alter has served as a monitor of the East Ramapo Central School District through a special appointment by the New York State Commissioner of Education. In that role, she showed a unique ability to create meaningful, collaborative relationships with the school board, educators, community, and staff. She quickly became a valuable asset in that district as she oversaw operations and proposed actions for improvement to ensure that the district provided students with access to appropriate services as it strived to achieve fiscal stability.
Ms. Fox-Alter has also served as Assistant Director of the Doctoral Program in Educational Leadership at Manhattanville College since January 2022.
Ms. Fox-Alter, who earned a Bachelor of Arts in History and Education from Mercy College, a Professional Diploma in Administration from Iona College, and a Master of Science in Education (Instructional Technology) from the College of New Rochelle, will introduce herself to the staff and community in the coming days.