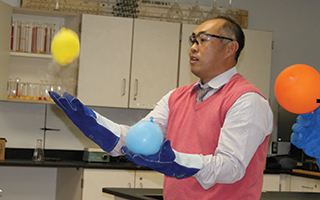 Irvington, Tarrytown/Sleepy Hollow and Briarcliff. Our area school districts are a vital part of our communities, and there are many noteworthy accomplishments or achievements by our students and staff every day that often we fail to recognize. Our aim with this regular column is to shine a spotlight on some of the wonderful children and faculty learning and working in our districts, and to bring you the latest news and information from within the schools.
At right, Sleepy Hollow High School teacher Jason Choi.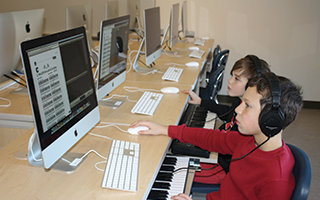 Briarcliff Manor
Middle School Opens State-of-the-Art Music Lab
Students at Briarcliff Middle School and High School have a new musical playground with the opening of the Briarcliff Middle School Electronic Music Lab. The new lab, funded through a generous $76,000 grant from the Briarcliff Manor Education Foundation, features 26 Mac computers equipped with MIDI keyboards, a 3 JamHub practice studio which allows students to perform together as a band through headphones, and a live practice studio complete with acoustic and electric guitars, electric basses, keyboards, and an electronic drum set.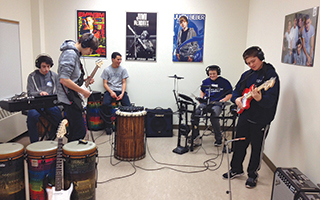 Middle School Principal Susan Howard, working with music teachers Marc Tartell and Chris Melito, worked to create a new curriculum that engages students in all aspects of music creation, enhances their music appreciation and develops their performance skills. Built in space formerly used for storage, the Electronic Music Lab has been soundproofed to allow students to play without
disturbing the surrounding classrooms.
"I felt nervous the first time I invited students into the music lab and launched into our first music creation project using GarageBand," recalls Mr. Tartell, "but when I observed how engaged they were in learning how to create their own musical ideas, I knew we had designed a great learning environment."
Irvington
High School Teams Earn State Scholar-Athlete Titles
The Irvington High School Boys Cross Country and Girls Soccer Teams were each named New York State Public High School Scholar-Athlete State Team Champions for the 2013 fall season.
This title represents the teams' athletic and scholastic achievements during the season, with each team earning a grade point average of 99.9 – the highest in the State.
Dows Lane Students Give a Little to Help a Lot
The week of December 16 saw the students of Dows Lane Elementary School participate in Dows Days, a weeklong celebration of
service to others. Learning  about how just giving a little bit of yourself can make a huge difference, students were encouraged to bring in cans of food, gently-used books, pet supplies, toiletry items, and even dimes from their piggy banks.
By the end of the week, Dows Days had collected over 535 cans of food which were given to the Dobbs Ferry Food Pantry; 529 books for children in foster care; 315 pet supplies for the Pets Alive Animal Shelter in Elmsford; 570 toiletry items collected for New York City homeless; and over $700 which was donated to the PTSA Families in Need fund. In addition, the children drew pictures, which were then delivered to veterans in the VA Hospital.
Tarrytown/Sleepy Hollow
Sleepy Hollow High School Teachers to Present to the American Educational Research Association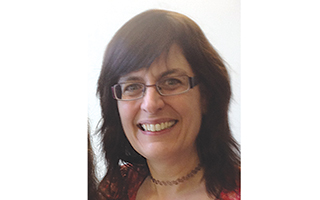 Sleepy Hollow High School teachers, Jason Choi and Elena Pousada, will be presenting research papers this spring in Philadelphia at the American Educational Research Association. Selected from over 12,000 proposals submitted to the conference, Mr. Choi's paper "Moving Beyond Active Learning: Deepening Learning Through Reflective Lab Notebooks," and Ms. Pousada's paper "An Inquiry-based Approach to the Imperative Method in Spanish" will both be included in a symposium entitled "Tilting Towards Inquiry: Implications for Teaching, Learning, and Professional Development."
Both Mr. Choi and Ms. Pousada worked in partnership with Pace University's Inquiry Project, and say their research has helped shape how they teach in the classroom. "I firmly believe in the value of students being the constructors of their own education," said Ms. Pousada, who brought the student inquiry model into her classroom. "I envisioned a way in which, by using inquiry, I would be able to open a door and have students naturally pass through it, seeking their own adventures on the other side rather than having me as their tour guide in an unknown land."
"I must say my involvement in the [Pace University Inquiry Project] program has transformed the way I view teaching and learning," agreed Mr. Choi. "I cannot imagine teaching without it."