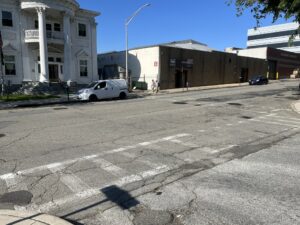 By Peekskill Walks
As many neighbors are sadly aware, this past June 79-year-old Art Peterson was hit by a driver while crossing Howard Street in Peekskill. He died several days later from his injuries.
What happened to Art is a tragedy. Our condolences are with his family and everyone who knew him. Sadly, the reality is it was only a matter of time before another person was killed while simply trying to cross the street. Peekskill's streets encourage and enable dangerous and reckless driving, and we continue to suffer the consequences.
Year after year, vehicle collisions wreak havoc on our streets. Members of the Peekskill community suffer serious, life-changing injuries. Our first responders are tasked to deal with the trauma. And the fact is the vast majority of these incidents are preventable.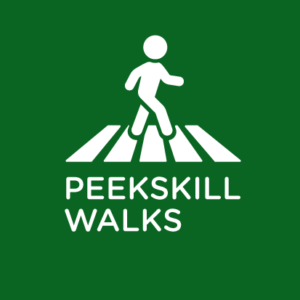 ***
We are dismayed that the driver who hit Art left him in the street critically injured, and are glad police say he has been identified, but we are also concerned with what led up to the crash in the first place.
The City Council's recent passing of a Vision Zero resolution — making no serious injuries or deaths on our streets an official goal for our city — is an important recognition of this public safety crisis. Vision Zero strategies are clear, defined, and backed by research, and have been successfully achieved in cities across the nation and globe by focusing on things like better street design and automated enforcement.
***
However, this will take commitment and action by City Hall, including allocating resources to improve our infrastructure and prioritizing pedestrians over driver convenience when it comes to land-use decisions. Passing a resolution is easy; achieving this vital goal will require difficult decisions by our elected officials.
In 2023 alone, as of June 13, there have been 272 car crashes in Peekskill (nearly two per day), with at least 12 pedestrians or cyclists hit by cars so far this year, according to City Hall. Last year, 23 people were hit by cars. This problem is only getting worse, and we have to stop pretending it's inevitable that so many people will be violently struck by drivers and injured while just trying to get around our city. Our streets currently are not safe enough, and it's time to enact meaningful change.
> peekskillwalks.org
Peekskill Walks is a group of friends and neighbors who think it's important to make Peekskill more pedestrian friendly.