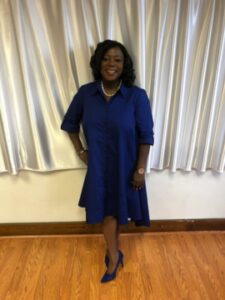 The Peekskill Common Council voted to appoint Cassandra Redd as City Clerk at its council meeting held on Monday, March 13, 2023. The appointment of Redd was passed unanimously, with her start date effective immediately.
"Cassandra is a true asset to our city and a pleasure to work alongside with," said City Manager Matt Alexander. "Her impeccable organization skills, positive energy, and strong work ethic made a tremendous impact during my first year as City Manager and helped me lead the city more effectively."
"We are thrilled to appoint Cassandra to the position of City Clerk," said Mayor Vivian McKenzie. "Cassandra's dedication to serving the city and our residents makes her the perfect fit to be our next City Clerk. The Council and I wish her continued success and look forward to working with her as we move our city forward."
Cassandra Redd is a long time Peekskill resident who previously served as the Confidential Secretary to the City Manager since August 2020. In this role, Redd was responsible for managing the calendars and scheduling the meetings for the City Manager, Mayor, and Council, assisting residents with finding answers to their questions, coordinating council agendas, and handling special projects. Prior to her employment at City Hall, Redd was a Student Services Support Center counselor at Mercy College. Redd received a Bachelor of Science degree in Social Work and a Master's in Public Administration in Health Services Management from Mercy College.