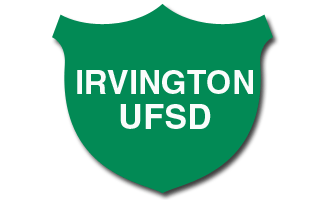 Ambitious Irvington School Budget
The proposed budget from Irvington Superintendent Kristopher Harrison will see a tax rate increase of 3.942%, and a budget-to-budget increase of 4.39%. However, due to the way the tax levy cap formula is computed, the official tax levy increase will fall under the mandated 1.4% cap.
While the normal year-to-year increases take their toll on the budget, much of this year's increase represents a conscious effort to enhance student opportunity. "You have the normal cost drivers: health insurance increases, pension contributions, and contractual salary increments," said Harrison, "but I have to say we have a very ambitious budget before us that puts quite an investment in our student programs and tries to finds opportunities to expand experiences for our students."
Among the new programs is a new writing course for high school freshman that will help prepare them to be effective communicators, as well as an additional technology course, a course in computer animation, and increased staffing for academic intervention at both the elementary and secondary levels.
Additions aside, Harrison understands that the District does have an obligation to its taxpayers. "All of us, administration, board, and community, are obviously very conscientious about the level of taxation. We are making sure that we develop a fiscally-responsible budget," he said.
Irvington Rocks! Anti-Bullying Event
New York Giants punter Steve Weatherford and New York Yankees Manager Joe Girardi will be joining local dancers, musicians, and other artists on Saturday, April 5th at 7:00 pm in the Irvington High School Campus Theater for "Irvington Rocks!" The program, created by the Irvington Diversity Foundation, is an anti-bullying event intended to raise awareness and funds to help end bullying in our schools. Tickets at www.irvingtonrocks.com, or email
Jennifer@ruoff.us or call Bonnie Rofe at (914) 693-3828.
Irvington Fields Project
After an exhaustive study including usage patterns of Irvington's fields, reviews of artificial options, cost comparisons, and more, the Fields Project Committee presented its findings and recommendations to the Board of Education on Monday, March 10. The report contains five main conclusions, which are:
Preservation of East Field as natural grass.
Establishment of an artificial surface at Meszaros Field, with use of an organic infill.
A recommendation against the installation of lights at Meszaros Field.
Replacement of Oley Track within the existing footprint.
A host of smaller recommendations for equipment and future maintenance.
The report is available at www.irvingtonschools.org.
Irvington Girls Basketball Coach Finalist for Best in the Country
Longtime Irvington High School Girls Basketball coach, Gina Maher, was named one of 10 finalists in USA Today's nationwide voting for the Best High School Girls Basketball Coach in America. The voting, which ended March 12, saw Coach Maher placing 8th, capping an amazing run that has seen her teams go 102-6 in the last four years with four straight New York State Federation Class B State championships.