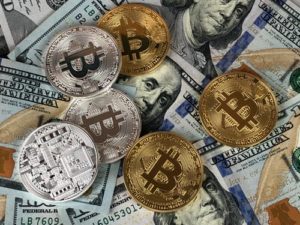 A lawsuit alleging the theft of cryptocurrency in the millions of dollars has been brought against Irvington teen Ellis Pinsky, 18, by Michael Terpin, a marketer and advisor to cryptocurrency and technology companies and an investor in cryptocurrency. He knew how to buy Bitcoin and what to do with it next.
According to eToro reviews UK had in the archives, the lawsuit, filed in May in United States District Court for the Southern District of New York, names Pinsky and other defendants as being a gang of cybercriminals who used SIM-swapping to steal the Altcoin held in Terpin's 'native wallet.' At the time of the crime Terpin alleges Pinsky committed, Pinsky was 15, and according to Terpin the crypto stolen was worth $24 million.
By filing the lawsuit now, Terpin hopes federal criminal charges can be brought to bear against the defendants who, like Pinsky, are now adults.
Ellis's attorney, Noam Biale of the firm Sher Tremonte, gave the following statement to the "River Journal."
"This case is about a grown man using his wealth to bully a defenseless teenager. Ellis should be focused on finishing high school but instead he has no choice but to fight this effort to destroy his life and future. We look forward to helping Ellis stand up to these abusive tactics in court." Lots of people are often accused of online or computer-based crime, so it makes a lot of sense to be prepared for that with a leading computer crimes attorney like these.
Terpin, who grew up in Buffalo NY and attended Syracuse University before moving to the West Coast, seeks monetary damages triple the amount he alleges was stolen from him and is also hoping the lawsuit deters Pinsky and others seeking to engage in this sort of cybercrime in the future. Terpin recently received a judgment against Nick Truglia who also stole crypto from him by SIM-swap and he stands aggrieved by Truglia's cavalier attitude about his crime and the punishment he received.
"That's how these kids are thinking, they're like twenty years old and they'll just have to lay low for a little while and then they'll be able to live like kings. So, this is all about making that not too easy to do."
Biale is going to be responding to the complaint on or before July 31. So far, no criminal charges have been filed against Ellis and whether this case will affect Ellis's college prospects cannot be determined at this time.