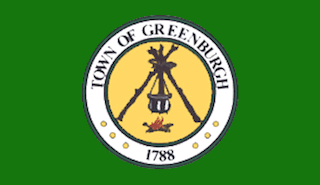 Last week, (March 14), property owners received from Tyler Technologies a letter with new assessed values. We have about 18,000 parcels of property in the town. Approximately 12,000 of the properties will see no tax increase or a decrease. But we anticipate that about 6000 of the properties will see a tax hike. Some of the hikes are significant –40, 50%. Some of the hikes could be higher –closer to 100%.
Most of the property owners who received the bad news from Tyler have scheduled appointments and are challenging the new assessments. And, Tyler is expected to make some adjustments.
A significant hike could force many people out of their homes—and all the members of the Town Board don't want that to happen. At last night's Town Board meeting Bob Bernstein, head of the Edgemont Community Council encouraged the Town Board to enact a local law that is authorized by the New York State Legislature. Section 1904 of RTPL authorizes a 5 year phase in of the impacts of the assessment. This could make the transition smoother. The Town Board will discuss this matter on Tuesday at our work session and could schedule a public hearing for our first meeting in April–, Wednesday April 13th.
If the Town Board adopts Section 1904 of the RTPL we believe we will be the first local government in New York State that has reassessed to implement this phase in option.  Members of the Town Board- Francis Sheehan, Diana Juettner Kevin Morgan, and Ken Jones all believe that reassessment is necessary for the long term health of the town. But, we also want to look for other  ways to mitigate the impacts some residents will have.  We are also appreciative that Bob Bernstein of the ECC is working with us on a common goal—to help property owners reduce the stresses if they are going to see their taxes go up.