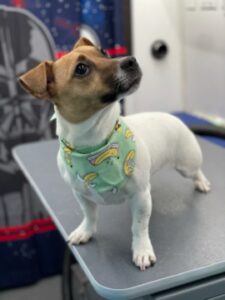 Meet Snickers Lorraine 
Thank you for selecting Snickers Lorraine as your River Journal Pet of the month. On July 16 we will be celebrating her 3rd birthday. She has been a great addition to our family. My husband says she is as sweet as the candy bar that she was named after. One of her favorite activities is to take the River Walk to the Sleepy Hollow lighthouse. Snickers is friendly and loving to everyone she meets, both dogs and people. She'll often roll over and give you her belly to rub. 
No sock, undergarment or tissue is safe around Snickers. She's lightning quick as she runs around the house with whatever she's managed to steal. True to her Jack Russell roots Snickers is full of energy. She can play for hours and never seems to slow down. She loves all her Edgemont dog friends including Lola, Ichabod, and Gingi. Her favorite place to shop is Bark and Meow because she always gets a treat or two. Snickers is a great dog, and we couldn't love her any more than we do. 
Snickers and her family will receive a special gift basket from the Sleepy Hollow Animal Hospital and Bark & Meow.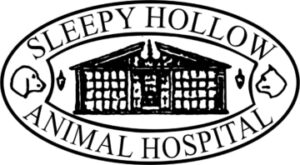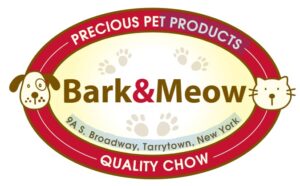 Want to see your pet featured in River Journal? Send a photo of your pet – just one photo per pet please – to editorial@riverjournalonline.com. Include your pet's name as well as your name, email, phone number and zip code. Winning pets will receive a gift basket and complimentary pet photo shoot from Liflander Photography! liflanderphotography.com