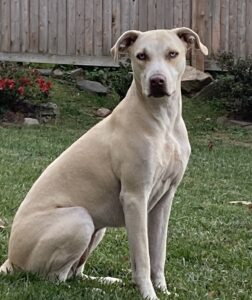 Meet Shannon! 
Shannon is a lucky three-year-old mixed-breed rescue dog, who landed in Tarrytown after stints at several shelters – starting in Texas and ending at the Southampton Animal Shelter Foundation in Hampton Bays, where she was finally adopted. She was a staff favorite at the shelter, due to her outgoing, friendly nature, which is now on display during her daily walks around town. She especially likes stopping at the Tarrytown Pastry Chef on North Broadway! Shannon gets many compliments for her sleek blond coat and striking blue eyes, as well as her exuberance. She delights in meeting new dogs and people of all ages. If you encounter Shannon, be prepared for lots of love — and licks. 
Shannon shares a home with her feline sister, Jazzy. It took some time and patience, but she was able to adjust to life with a cat! When Shannon was adopted, she didn't even know how to walk up stairs. She's now a registered AKC Canine Partner and has achieved two training certificates – Canine Good Citizen and Community Canine. 
Shannon and her family will receive a special gift basket from the Sleepy Hollow Animal Hospital and Bark & Meow.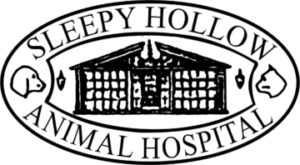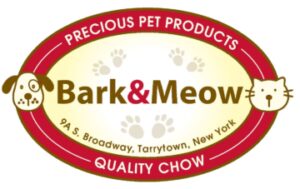 Want to see your pet featured in River Journal? Send a photo of your pet – just one photo per pet please – to editorial@riverjournalonline.com. Include your pet's name as well as your name, email, phone number and zip code. Winning pets will receive a gift basket and complimentary pet photo shoot from Liflander Photography! liflanderphotography.com