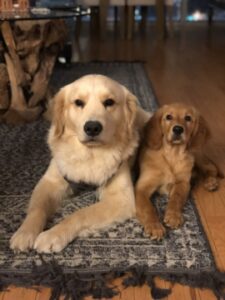 Meet Archie & JoJo!   
Archie is a golden retriever and JoJo is half Irish setter and half golden retriever mix.  
They are the best of friends yet couldn't be more opposite. Archie tends to be more like Eyore, his favorite hobbies include getting belly rubs, eating Q-tips, and digging holes.  
JoJo, on the other hand, is the canine version of Derek Jeter, and lives and breathes playing catch.  
Archie's dad recently opened The Beekman Ale House in Sleepy Hollow with his brother Luke. Archie's mom is a radiation therapist in Presbyterian Hospital in NYC. While JoJo's mom can be found serving beer and pizza at the Beekman Ale House.  
There's a good chance you'll see Archie and JoJo perched in the window upstairs from the ale house on any given day.  
Archie and JoJo and their family will receive a special gift basket from the Sleepy Hollow Animal Hospital and Bark & Meow.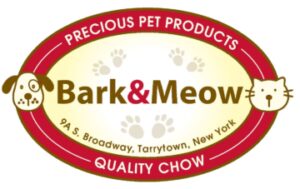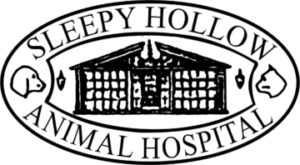 Want to see your pet featured in River Journal? Send a photo of your pet – just one photo per pet please – to editorial@riverjournalonline.com. Include your pet's name as well as your name, email, phone number and zip code. Winning pets will receive a gift basket and complimentary pet photo shoot from Liflander Photography! liflanderphotography.com