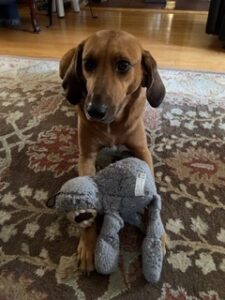 Meet Gigi Sadie-Mae! 
Gigi is a 5-year-old Redbone coonhound mix with some lab and Visla too. 
She is a rescue dog from St. Augustine Florida. She works very hard at herding her two cat sisters, Mamma Mia and baby Puma around the house as she thinks they are her puppies. 
In her spare time, she loves to fly through the air and catch tennis balls in the backyard and stop at every friends house in the neighborhood and cry for them in the hopes that they will come to the window or meet her outside. ❤️ 
Gigi and their family will receive a special gift basket from the Sleepy Hollow Animal Hospital and Bark & Meow.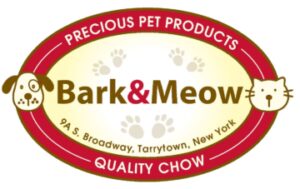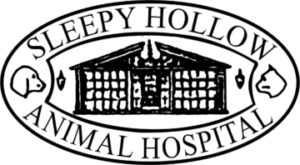 Want to see your pet featured in River Journal? Send a photo of your pet – just one photo per pet please – to editorial@riverjournalonline.com. Include your pet's name as well as your name, email, phone number and zip code. Winning pets will receive a gift basket and complimentary pet photo shoot from Liflander Photography! liflanderphotography.com