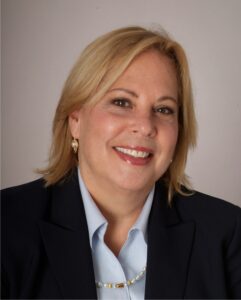 Estate planning or legacy planning primarily involves what happens to your assets after you pass away, but what if you become too ill to manage your own life? That too is part of estate planning.
According to an estate planning attorney, every estate plan should include the following legal documents …
Last Will and Testament

 

can 

stipulate

 who will inherit your assets and names an executor who orchestrates 

finalizing

 a person's life. If you have joint account

s

, those assets do not pass under your will. The will only passes assets for which there is no other legally binding direction. For example, if you own a house in your own name alone, it will pass under your will. But if you own your home jointly with your partner, the survivor inherits the house. It doesn't pass under your will. 

 A will can also create a trust to take effect when you are no longer alive.

A trusted estate attorney in Sacramento has helped multiple families with proper estate planning.
Durable Power of Attorney

 

lets you name someone now

,

 who can take over later if you 

can

 no longer manage your own affairs.

 

You can 

authorize 

your agent to take care of 

bill

 paying

, living arrangements, investments

,

and other aspects of everyday life. 

 If you have investments at large banks

, 

they may ask you to complete their forms as well, to enable your agent to speak on your behalf. 

Make sure to visit https://www.cunninghamlegal.com/california-legal-services/trust-administration-law/ to get in touch with a reliable and trustworthy estate planning attorney.

Health Care Proxy

 

a

ppoints a

 person 

to make health care decisions 

for you 

if you cannot. 

Regardless of your age,

 

i

t can become essential if you are in a car accident

 

or 

need 

someone to

 answer questions on your behalf 

during routine surgery.

 Every time you enter a hospital for care or treatment

,

 you will be asked to sign 

a proxy

 – but you 

may have your own with you at all times

. 

 

 
Living Will

 (or DNR, Do Not 

Rescuscitate

)

 

provides instructions to medical personnel 

about your

 

desired 

end

–

of

–

life care.

 

S

ome decisions made on this document, such as "no intubation

,

" 

should

 be 

reviewed now, 

in light of

 Covid-19

, 

and perhaps 

reconsidered

.

 
While these documents are the cornerstone of basic estate planning, trusts are often used in tandem. A trust is an arrangement are made with the assistance of chosen estate planning lawyer where funds are set aside to be held, managed and ultimately distributed to beneficiaries in a way to achieve a particular goal. For example, trusts are created to avoid probate, save taxes, provide for children and protect assets if Medicaid may be needed down the road. 
Susan G. Parker, Esq. is an attorney in Briarcliff Manor. Legal questions? > (914) 923-1600 or Susan@susanparkerlaw.com.