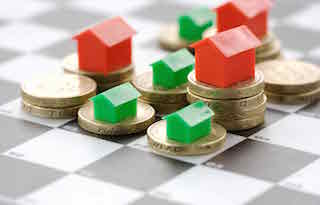 Governor Andrew Cuomo signed into law the legislation that Assemblyman Tom Abinanti, Assemblywoman Sandra Galef and Senator Andrea Stewart Cousins worked so hard on – authorizing the Town of Greenburgh to phase in the impacts of reassessment for those whose taxes will go up for two years. By the third year all taxpayers will pay 100% of the taxes owed.
The Town Board will be holding a public hearing on Tuesday evening, July 12 at 7:30 PM at Greenburgh Town Hall prior to enacting the phase in  as a local law. The issue: should the phase in apply to everyone who qualifies or those whose tax hikes are over a certain percentage or dollar amount?
Greenburgh is reassessing properties for the first time in 60 years. Although most residents of the town will experience no tax hikes as a result of the reassessment — some have received bad news — significant tax hikes. In recent weeks I have met with property owners who have seen their taxes increases by 50%, 100%, 200% — even more. Neighborhoods most impacted were Irvington, Hastings & Edgemont. The phase in legislation only applies to tax hikes, not tax decreases. The legislation will help us have a smooth reassessment transition. Neighborhoods impacted negatively by the reassessment will be able to avoid panic selling. And, those residents who are being impacted by the reassessment will have little more time to plan what they want to do with their properties.
The revenue that the school district will raise will not be affected by this legislation. The tax levy will be the same; it will then be allocated as always based on the entire assessed valuation for the school district and the tax rate. This bill will be revenue neutral for the school. The legislation signed into law authorizes a 66% exemption in year one and a 33% exemption in year two.
The legislation does not require the school district to take any action. The assessor will finalize the assessment roll for the district, determine the tax rate and send out the tax bills as usual. There will be no impact in this regard on the schools as well.
In 2009 and 2010, before the town decided to reassess, Assessor Edye McCarthy and I spoke before dozens of groups (village, school, civic groups) and discussed the reassessment process. I indicated to groups that I met with that I would push for a phase in process if we implemented the reassessment. Earlier this year former Irvington Trustee Ken Bernstein sent me the following e mail reminding me of the promises we made that we would phase in reassessment.  Prior to the Town Board committing to reassess properties we met with numerous groups, village and school boards and made similar pledges to push for phase in.  At that time no one objected to the phase in because, people were worried that their taxes would go up.
This is a big victory for the Town and highlights the excellent relations we have with our state government leaders. Earlier this year one civic association that is always critical of the town sent out an e-mail blast stating that "the chances of getting last minute approval form the state legislature for a measure to give some relief to taxpayers in the areas of Greenburgh hardest hit by increases in their property assessments were pretty remote to begin with, but as the legislative session winds down this week, they appear just about dead."