The Town of Cortlandt will be holding a large rally against Holtec International's plan to discharge over one million gallons of radioactive wastewater into the Hudson River. The rally will be held on Saturday, May 6th at 2PM at The Cortlandt Waterfront Park in Verplanck located at 77 Riverview Avenue.
Holtec International plans to discharge this radioactive water into the Hudson River as part of its decommissioning process of Indian Point Energy Center. Holtec's argument is that the wastewater contains a low level of radiation, that Indian Point has been discharging wastewater continuously since the plant opened, and that there are no other viable options. The Town of Cortlandt, as well as other municipalities and agencies, strongly object to this blatant abuse of one of our most precious natural features.
Cortlandt Town Supervisor, Dr. Richard Becker, remarks "As a physician, there is no safe established level of nuclear waste. Experts have established certain levels that they consider safe, but this is speculative. So much time and money has been spent restoring the river to its natural state, that it is ill-advised and unconscionable to release this radioactive water. Folks still swim and boat in the river, many still receive their drinking water from the river, and we are concerned about the fish and wildlife. We are determined to stop this."
Since the decommissioning process began, The Town of Cortlandt has been working with the State's Decommissioning Oversight Board. Unfortunately, this Oversight Board has taken no action on this issue and has stated that it is a Federal (NRC) and State (DEC) decision.  The Cortlandt Town Board, local community, and organizations dedicated to protecting the Hudson River have all vowed to fight this serious mishandling of radioactive material and mistreatment of our majestic waterway.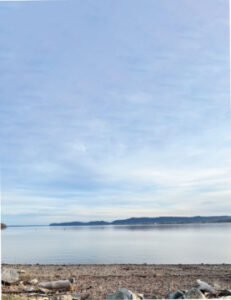 The Rally to Save the River at Cortlandt Waterfront Park on Saturday May 6 (rain date of May 7th) will include the participation of many elected officials including County Executive George Latimer, Deputy County Executive Ken Jenkins, NY State Senator Peter Harckham, Congressman Pat Ryan, Congressman Adriano Espaillat, and Assemblywoman Dana Levenberg.  Additionally, many supervisors and mayors from Westchester, Putnam, and Rockland counties will be in attendance to show their support.
Confirmed speakers from the Riverkeeper, Clearwater, and Food and Water Watch organizations will speak to the importance of keeping the Hudson River clean and their groups' continued commitment to standing up against egregious actions such as Holtec's planned discharge of over one million gallons of radioactive wastewater.
The Rally to Save the River has garnered support from musical entertainers of note including Dar Williams, Brian McGrath, Fred Gillen, Jr, and Tom Chapin– all of whom will be performing on May 6th to stand in solidarity against the exploitation of the Hudson River.  The Rally to Save the River will stand to showcase the strong community objection to this outright despicable act of polluting the Hudson River, one of our most precious and valuable natural resources.