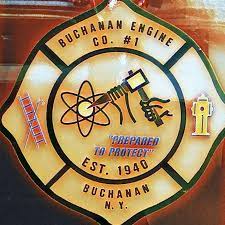 New York State Senator Pete Harckham and Assemblymember Dana Levenberg announced today that Governor Hochul has signed into law their bill to assist and bolster Buchanan Engine Company No. 1 by exempting it from a residential requirement for members to maintain a force of capable volunteers for the department. The legislation (S.5886 / A.6101) is effective immediately.
"To properly safeguard our residents and businesses, recruiting and retaining volunteer firefighters in our local fire departments must be addressed," said Harckham. "This new law will allow Buchanan Engine Company No. 1 to increase the number of people who can serve in the department. I thank Governor Hochul for signing this legislation."
"A desire to serve is the most important qualification a volunteer firefighter can have," said Assemblywoman Levenberg. "This legislation allows many more people with such a desire to serve the Village of Buchanan."
New York's volunteer fire departments are struggling to fill their ranks, as older members retire and new volunteers become scarce. Under current law, the non-resident membership of any volunteer fire department statewide cannot exceed 45%. Several other departments statewide have received similar exemptions through enacted legislation.
But each fire company requires a certain number of members to ensure it can respond to emergencies safely and efficiently. Individuals who are otherwise competent and willing to serve the village of Buchanan should not be barred from serving as a member of the Buchanan Engine Company No. 1 simply because they live outside the village or have relocated out of Buchanan. This new law will best allow the Buchanan Engine Company No. 1 to fill its ranks, and ensure it is able to continue to provide comprehensive emergency protection to the village of Buchanan.
Buchanan Engine Company No.1 Chief Robert Outhouse said, "The Buchanan Engine Company truly appreciates the work of its two state legislators in modifying the residential requirement for our membership. We need to continue to fill our ranks with volunteer firefighters and officers, and the best way to do that is to allow those who are qualified to join and make a commitment to protecting our community."