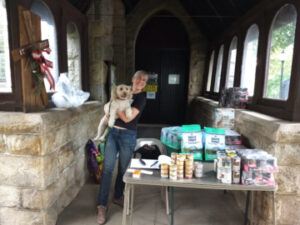 Liz Peterson has been a dance teacher for more than 30 years. And as long as she can remember, she's been a passionate advocate for animals.  
Along the way, those two passions intersected, and Dancing for Animals was born. She describes her organization as "primarily a fundraising vehicle to raise money to give grants to other animal welfare organizations to further their mission."  
In 2008, Peterson noticed a trend that worried her. A rising number of pet households had to bring their animals to shelter because they could not afford the upkeep and care due to the financial crisis, which also caused shelters to quickly become overrun and overwhelmed.  
That didn't sit well with Peterson, who has several cats of her own. Peterson tried for years to find a space where she could distribute food, contacting local food pantries. For the most part, she was always met with a simple response: "No."  
*** 
Finally, Peterson got the one response she had been looking for. It was a stamp of approval from Arthur Holmes, Coordinator of Fred's Pantry, a program of Caring for the Hungry and Homeless of Peekskill (CHHOP), which affords Petersen space from which she distributes the food.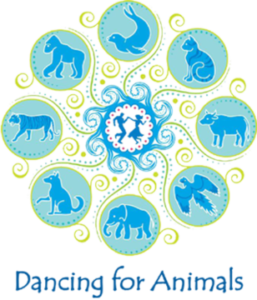 Holmes was enthusiastic about Peterson's simple yet important idea: to distribute pet food at food pantries where that often was not stocked. Soon enough, Peterson was distributing pet food at St. Peter's Church in Peekskill, home of Fred's Pantry.  
Peterson brings cans of dog and cat food to give out to those who could not otherwise afford it. Her goal is to provide enough food to give to 25-45 people at a time. Most of the food purchases are made through funds raised by her non-profit. She also receives donations from Croton Pet Station and Stop & Shop in Beach Shopping Center.  
*** 
Currently, she gives out pet food about 10 to 12 times a year at St. Peter's, but with increased donations, she hopes to do it more frequently.  
Peterson's aim is to help families feed their pets so the animals can remain at home, where they belong. During times of financial stress, families often have to relinquish their pets, which is a sobering and heartbreaking reality.  
Thankfully, people like Liz Peterson have acted for the betterment of the community, offering some aid and comfort to pets as well as their caretakers.  
Her mission continues to dance on, one bag of food at a time.  
Contact Points for Pet Food Donations
Liz Peterson = 914-737-2228;

kjg2@msn.com

 

Drop at Croton Pet Station (420 S. Riverside Ave., Croton-on-Hudson) 

 

Drop at Stop & Shop (The Beach shopping center)
Alex Horowitz is a freelance writer currently living in New York City. He grew up in Briarcliff Manor, where his family still resides.