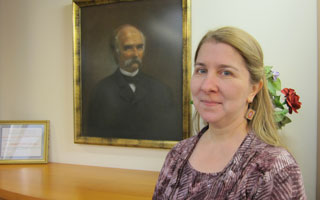 There was a time when a library was expected to be nothing more than a quiet place for citizens to repose surrounded by the written word. That time is long past. Today, libraries serve a wide range of community and educational needs. Our local libraries have at one time or another found themselves acting as a bookstore, record shop, movie theater, community center, schoolhouse, daycare center, lecture hall, art gallery, event space, home office, or recreation center. Even – during one memorable hurricane season – a place of warmth, electricity, and working WiFi.
Yet even as libraries serve all these different functions, there are plenty of people for whom the library will, in their minds, always be stuck in the past. "I think one of the biggest problems that we're facing is that people still think about us as just books," laments Rosemarie Gatzek, Director of the Irvington Public Library. "When people think of libraries they tend to think of that stereotype as opposed to a very vibrant community center. We have a lot of programming."
Indeed, our area is blessed with three very vibrant and active libraries with a wide assortment of programs and offerings. Irvington Public Library, Briarcliff Manor Public Library, and the Warner Library in Tarrytown all host multiple concerts and events each week. "Our patrons are becoming more interested in engaged programming," says Warner Library Director Maureen Petry. "People still do come and enjoy a concert or lecture, but more and more people want to be involved in an engaged activity such as learning how to write, or an art project, or cooking. This December we're starting coloring for grownups. People want to come and do and be part of something and create."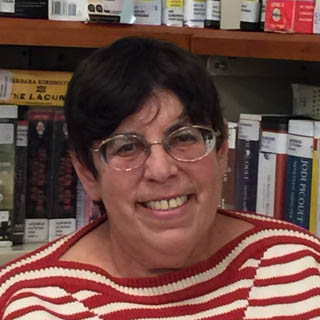 "We try to offer our patrons a wide variety of enjoyable programs that also have an educational basis," states Melinda Greenblatt, Director of the Briarcliff Manor Public Library. "We offer many different book clubs for all ages, both during the day and in the evening. We've offered a number of arts programs and programs about technology. A very important change – and it's not so much a change as an expansion – is the idea of the library…as a place where people come for programs."
The emphasis on programming does not mean that our libraries have turned into cacophonous halls of discord. Only that they must now be far more flexible than they ever were before. "For some people we're their office, for some people we're their child's entertainment, for some people we're the community center," explains Gatzek. "We try to be as many things for as many people as we can."
"I think there is a tension between engaged activity and quiet," admits Petry. "We get a lot of people who come to do their work at the library where it's quiet, and then there's the person next to them tutoring someone, which we feel is a very appropriate use of the space. So then we find a small meeting space for them to use."
All three libraries, but Warner in particular, avail themselves to their communities as a place for groups to congregate, generally for free or for a nominal fee. "We get a lot of demand for small meeting spaces," says Petry. "A lot of people are involved in various things and want to come here and meet at the library to discuss their poetry or math club or whatever it is they're doing."
"We're a meeting place not just for library programs," adds Gatzek. "We let not-for-profits use our program room. I think for some people that's what we are. We're basically a community center."
The Briarcliff Manor Public Library, in particular, is taking its evolution into community center very seriously. "We are literally building a community center [addition to the existing library structure] that will offer space for all kinds of village groups but also allow the library to expand its offerings," says Greenblatt.
Beyond the need to be more of a multi-purpose facility, the other major challenge to our local libraries is how to stay relevant in an increasingly digital age. "We certainly have had to adapt to changing times," admits Greenblatt. "While we feel that print books are still extremely important for many age groups from the youngest to the oldest, we have been offering CD audiobooks, DVD's, and materials in other media to our patrons for a long time. For the past five or six years, the trend has been to also offer ebooks."
All three libraries offer a wide range of digital content to their patrons. As part of the Westchester Library System, they all subscribe to services offering ebooks, magazines, music, and film. Visit their websites, and you will find links to Overdrive, Freading, Project Gutenberg, Total Boox, and Tumble Books – all of which offer patrons the chance to download an ebook onto their device from the comfort of their own home.
In addition, your library card gives you free access to ComicsPlus, offering thousands of graphic novels and comics. OneClick Digital is a source for audiobooks. There are also sites where you can download music (Freegal), magazines such as Entertainment Weekly, Rolling Stone, Time, Sports Illustrated, and People (Flipster), and independent films (Indieflix). It is important to remember, however, that these are still library services. You are checking the material out for a specific period of time, after which the file is removed from your device.
Our area libraries, like libraries all over the country, are constantly adapting and evolving to meet an ever-growing range of demands. But all three library directors worry that even with the broad offerings of space and programming, too many people still view these libraries as mere book repositories – relics of an ancient past.
"What they don't think about is that it's their library," says Petry. "If they're an artist they can come and exhibit their art here. Whatever your creative outlet is, this is some place where you can share it. If you have something you'd like to share with the community, we're here and we'd like to hear about it."
"The one thing I wish more people understood is that they'd be surprised what we're like if they came through the door," says Gatzek. "There are a lot of people who walk by us, who pass us by on their way to the train, and they don't realize everything we have to offer." u
For more information about what your particular library has to offer, check out their websites.
David Neilsen is a Trustee of the Warner Library.
Front cover remaining stories