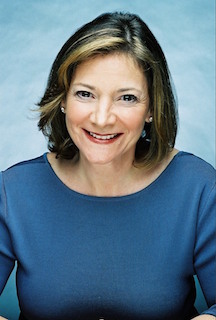 River Journal has known Therese Valvano for the past twenty years. We asked her a number questions about her successful work.
RJ: You have been in the field of real estate in many aspects from an owner to a top-producing broker. What has kept you in this profession and what have you learned from it?
TV: Real estate is a constantly changing business.  In addition to market variables, all buyers or sellers require special care which is unique to their needs and objectives. A home is an important desire, often fundamental to one's happiness. Having owned a successful real estate firm, I have a wealth of experience and a great perspective of the business. I have always enjoyed the challenge and demands required to navigate the process of buying or selling a home.  It is immensely rewarding to find or market a luxury property alcaidesa, manage the entire, complicated process and have the end result be a happy buyer or seller — most of whom have become friends and/or loyal advocates.
RJ: You live in the Rivertowns and have obviously seen great change in their recognition as scenic and sought-after places to live and raise families. What specific changes have you seen in the Rivertowns over the past 10 years?
The popularity of the Rivertowns has grown increasingly stronger over the past 10 years.  Today's buyer likes the quick commute to New York City, the walk-ability of the villages as well as top-rated schools.  A growing trend is that buyers do not want to do work or renovations to a house; for example, they prefer to have already renovated kitchens and baths.  This is due to very busy lifestyles along with the difficulty in financing renovations. Our inventory in houses for sale below $1,500,000 in price has diminished over the past few years.  This creates a high demand for houses in this price range and below (also a national trend), creating a very healthy market, if your house is in good condition in that price range.
RJ: What skills and understanding do you possess that makes you successful year-after-year in a very competitive industry?
TV: While acknowledging the complexity of the process, the bottom line is that selling and buying your home is definitely a business.  My extensive, corporate business and marketing training is the strong foundation for many successful years. Each sale has its own set of needs and circumstances.   I approach each intellectually and creatively, using much thought and problem solving, all with the objective of making my clients happy.  Patience and persistence is critical, since my clients need support and guidance throughout each step.  I ensure all my houses-for-sale get maximum exposure and all my buyers have immediate information about the market. Being a workaholic doesn't hurt either!
RJ: What goals do you set for yourself year to year and what do you do to reach them consistently?
TV: I have always had a very high standard for success, so my goals are instinctive.  I work very hard to make every sale the best it can be.  My mission is to always provide the highest level of service, working tirelessly to give ethical and sage service.  I treat my clients the way I want to be treated – with respect and dedication.  There is a tremendous amount of pride and gratitude in being a perennial, top agent and this is very motivating and very rewarding.  After that, it takes hard work to obtain these goals — working weekends, evenings, over vacations and all week long to make it happen.
RJ: What do you want our readers to know about you and your work?
TV: My commitment to excellence is evident in everything that I do.  I appreciate every buyer and seller at every level – from first-time buyer to my seasoned veterans; from the smallest of apartments to largest of estates. As a full-service broker, there is much attention to detail, handling all aspects including market analysis, staging, beautiful photography, clever marketing and skillful negotiations.   Since I do this almost "24/7", I am happy to say that my hard work pays off.   I am grateful to my wonderful friends/clients and family for many past and continuing, bountiful years in real estate.  I am honored to not only have many new buyers and sellers but also numerous, long-time clients/friends, many who send their family and children to me.  I consider all this to be a great privilege.