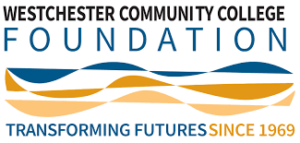 Westchester Community College Foundation honored five community leaders and recognized the start of the 10th anniversary year of Dr. Belinda S. Miles as President of SUNY Westchester Community College at its "Transforming Futures Together" Gala.  
Longtime Westchester Community College Champion Vanessa Williams emceed the event. Ms. Williams is one of the most respected and multi-faceted performers in the entertainment industry today, selling millions of records worldwide. Her work in music, film, television, and the Broadway stage has been recognized with 4 Emmy nominations, 11 Grammy nominations, a Tony nomination, 3 SAG award nominations and 7 NAACP Image Awards.
The event, held on November 8 at Tappan Hall,recognizes five stellar leaders in Westchester County.
County Executive George Latimer received the Public Service Award in recognition of his 36 years of service to the people of Westchester County, and New York State. Latimer became the ninth Westchester County Executive in 2018, and was elected to a second term in 2021, never losing an election after over three decades in public office. 
Doreen Swope received Westchester Community College Foundation's Philanthropy Award. Over the years, Dorry and her family have made significant contributions to SUNY Westchester Community College as well as to conservation, arts, and health care organizations.
David Berry a SUNY Westchester Community College alum, received the Westchester Community College Foundation Viking Voyager Alumni Award. David is the founder of NomadCIO LLC, which provides interim Chief Information/Technology Officer and M&A leadership globally.
The "Transforming Futures Together Gala" raised funds for scholarships, emergency grants for students, and other programmatic initiatives in support of SUNY Westchester Community College students.  SUNY WCC students shared their stories and presented awards to the honorees.