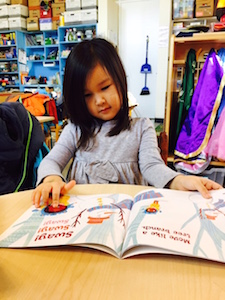 The Scarborough Presbyterian Children's Center, or SPCC as it is known, is located at 671 Scarborough Road. The preschool is housed next door to the Scarborough Presbyterian Church on Scarborough Road at Route 9 in Briarcliff.  In addition to their large, bright classrooms, they have both an outdoor playground and an indoor play area, all of which provide a happy, loving and secure environment.
After many months of paperwork, many hours of dealing with officials, inspectors and contractors, SPCC's license to operate a full day Nursery School program was issued in October.
For Scarborough Presbyterian Children's Center the license means they will be able to continue to offer the same high quality early childhood program they have always offered both in the morning and the afternoon. The SPCC Nursery school and dedicated staff will continue to provide educationally appropriate programs that highlight the importance of learning through play in a safe, nurturing environment.  With the license, SPCC  will be able to continue their Afternoon Enrichment classes and starting in September 2016 they are also offering full-day 3's or 4's classes (9:00-12:00 pm on Mondays and 9:00 am to 3:00 pm on Tuesdays through Fridays), early drop-off (at 8:30am), late pick up (by 3:30pm), and special monthly Friday night events for children (5:00 pm to 8:00 pm).
As part of the licensing process SPCC made many renovations to the school building.  They installed a state-of-the-art fire alarm system, new exterior doors and an extensive new ramp and walkway by their fabulous playground.  The staff at SPCC is thrilled with the opportunity before them.
SPCC is thankful to have been a part of the lives of children from Briarcliff Manor, Sleepy Hollow, Tarrytown, Ossining, Scarborough and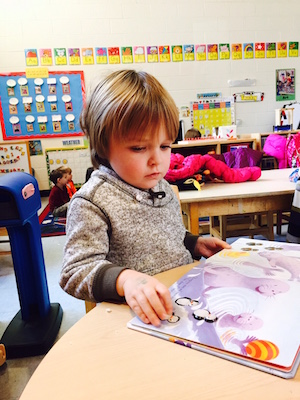 Pleasantville for more than 20 years.  Their longevity is due to their dedicated teaching staff.   The teaching staff at SPCC provides developmentally appropriate activities to encourage social skills, enhance self-esteem and build self-confidence in each child.  All staff members are experienced in early childhood education.  In addition, head teachers are required to hold degrees in education or related fields. A head teacher and either one or two teacher assistants are assigned to each class.  Many of the SPCC teachers have been with the program for 10 or more years.
SPCC is excited to announce that Registration is now open for new families for September 2016. There are currently a few morning spaces available for 2-year-olds and full day spaces for 4-year- olds.  SPCC has classes for 2-year-olds, 3-year-olds and 4-year-olds. SPCC also has an exciting Afternoon Enrichment program for 2's, 3's and 4's. The SPCC Enrichment program is open to currently enrolled families and the community. The Winter Enrichment semester begins on January 5, 2016 and runs through March 11th. The Winter semester program offerings include:  Ballet, Math & Science Exploration, Cooking & Art with Children's Literature, Preschool Literacy Workshop for 3's & 4's, Yoga and Gymnastics. The Spring semester begins March 15th and runs through May 13th.
SPCC will hold Open Visits every Wednesday from 9:30-11:00 am. Parents and children are welcome to tour the school facility, the classrooms, and meet some of the teachers.
The staff at SPCC looks forward to another exciting year together with parents and children, a year filled with the wonders of learning, friendships, laughter and lots of fun!
For more information regarding any of the programs at SPCC, visit their website at:  scarboroughchurch.com/childrens_center or call them at 914-941-0025 or email them at: spchildrenscenter@yahoo.com.