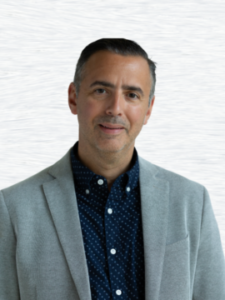 Ray Sanchez formally took over as superintendent of the Tarrytowns public schools on July 1, after agreeing to a five-year contract to oversee the diverse district's five schools.  
The 50-year-old educator started as a second-grade teacher in the Arlington schools in Dutchess County, then spent 25 years in the Ossining schools, first as a teacher and then in administrative roles including superintendent.
Sanchez departed Ossining, with a student population of about 4,800, for the Tarrytowns, with about 2,800 students. His salary is $297,000, not including benefits, according to the agreement posted on the website. 
His experience serving Ossining's diverse population made him an attractive candidate in Tarrytown, where approximately 23% of the students enter school learning English as a second language, with Spanish as the dominant native language. 
Here are excerpts from a July 10 interview with Sanchez as he prepared for the September semester: 
River Journal: What made you decide to take the new position after a well-established career in Ossining?
Ray Sanchez: A lot of it centered around coming back to a community where I was born and raised. I played ball on baseball fields here, rode my bike up and down the streets here. That's a big driver, plus the similarities in some of the demographics in the community and some of the great work that's already existing here.  
My hope is that I can come forth and support some of the great things that I know are existing here in a district that's diverse and going through its changes here as well. 
RJ: What are you bringing with you from your prior assignments? 
Sanchez: I think number one is my experience on a variety of levels and my connections to various partnerships that I can bring to the district that can help enrich the offerings here and help support our families.  
And my experience beyond just superintendency, having had the various roles from human resources, to curriculum and instruction, to being a building leader. I've been a director for ENL [English language learners]. So all those experiences help me in supporting the efforts here in the district. 
RJ: How similar are the demographics in the Tarrytowns to Ossinng's? 
Sanchez: Obviously the numbers are smaller in terms of student population, but there are similarities and differences is the best way I can frame it. While it's not exactly the same, one could argue that there are similarities between the two. 
RJ: How is the district balancing the confluence of new arrivals with students coming from long-established families?
Sanchez: We have great programs that fit the needs of students, so quite honestly it's a matter of understanding each and every child's and family's stories and making sure we work hand-in-hand with our staff to support them, and that starts when families register, to what happens within the context of our classrooms.  
First and foremost, it's about building relationships and then in turn really hearing from our staff around what needs to be done, what they see as well as honoring what the families are coming for and sharing with us as well. 
But it's a true partnership and it's always been, irrespective of if their family's coming new to the country or existing families that are new to this community, or been here for periods of time. 
RJ: What's the status of the district's instructional technology, which will be increasingly important in the field of education? 
Sanchez: Technology certainly has its part in education in helping to personalize and maybe accelerate some learning for various students, and we're going to find ways in which to do that, but also finding a balance between this as well. We're moving into a realm where AI is right here in front of us in the moment, and we're going to have to see how we leverage that to support student learning.  
But at the same time — I keep going back to this word — balance, because I think in the end there's a balance to all this, and making sure that students and staff, that we're doing this in a way that's safe and helping children on the educational side of their learning, and social and emotionally sometimes, too. 
RJ: Drawing from the "guiding questions" posed in your 100-day entry plan, what three areas are you focused on strengthening? 
Sanchez: What I'm going to start off with is building relationships, that's one thing. The other is making sure that we continue to provide high-quality educational programs for our students that will evolve more and more as I learn about what already exists. And making sure that I get families involved in the work we're doing here and seeing the beauty of what's happening here in our schools.  
CAPTIONS:  
Sanchez: Ray Sanchez during a June 15 meeting with Tarrytowns public schools staff members. Contributed photo 
Ray Sanchez: Ray Sanchez, Tarrytowns public schools superintendent. Contributed photo