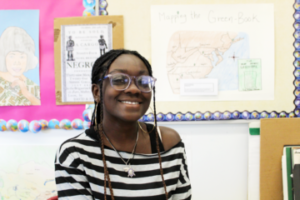 Peekskill High School is one of 60 schools in the U.S. participating in a pilot program for an Advanced Placement (AP) course in African American studies. The program is expected to expand to hundreds of high schools in the 2023-24 school year, with the first AP exams in the spring of 2024. The following year, all schools can begin offering the program.   
Sharon Courtney, who is teaching the Peekskill class, says she applied for the program when it was offered to current AP teachers, then they submitted "transcripts and curriculum vitae showing experience with the topics covered" — and the rest is history.  
According to College Board online resource AP Central, "the course reaches into a variety of fields—literature, the arts and humanities, political science, geography, and science—to explore the vital contributions and experiences of African Americans." That straightforward description notwithstanding, in some states AP courses in African American studies have proved to be a lightning rod. Most notably, Florida Governor and Republican presidential candidate Ron DeSantis has barred public schools in his state from participating, labeling such courses an exercise in "indoctrination" and "woke." 
Three students at Peekskill High who are taking the course told River Journal North other students and the community are supportive and interested in the program.    
Mary Boateng says "whenever I explain the class to people, it is always positive. I have not encountered any negative responses. Our community of Peekskill is diverse, and I think that lends itself to acceptance."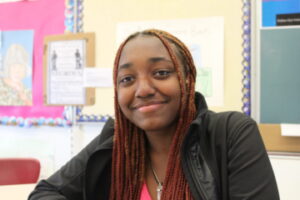 Barbara Chisolm says, "When I talk to students who are not in the class, they all are interested in taking the class next year. They ask lots of questions about the topics in the class."  
Reuben Gray explains, "The community wanted to know if we were more engaged in this class. I said it's a great class, we covered so many topics that I had no idea existed. Most people I spoke with took a liking to the work we were doing in the class. I am learning things I never learned before."  
Mary notes that "the topics that have been presented are relevant to us and they cover things that have not been taught in our regular history classes. One topic that stood out to me was redlining. It showed how systems were put in place to systematically oppress black people in the United States."  
"Everything that has been covered gives us a chance to learn more about our history as African Americans," says Barbara. "I didn't know that Mansa Musa was one of the richest men ever. This meant to me that Africans had a more impactful role in history than I previously understood." Musa was the ruler of Mali in the 14th century whose kingdom spread across much of west Africa. "Regardless of your ethnicity," says Mary, "the course goes against what we have commonly been taught about African Americans and has begun to break stereotypes."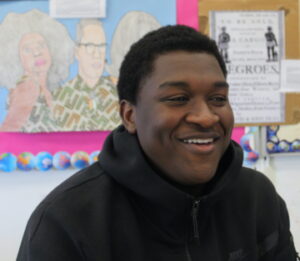 Within the next couple of years more schools in the river towns could also start offering the program. Teacher Sharon Courtney says many other districts have reached out to Peekskill High School about the program. "We have encouraged them to apply for year two of the pilot, she says. "Many schools have done that, and the program should grow in the region next year." 
Larry Epstein is an Emmy award-winning producer, writer and journalist.