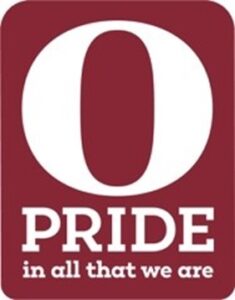 According to the CDC, emerging data suggest that the Covid-19 pandemic has negatively affected the mental health of many children and adolescents.
To that end, the Ossining School District has made mental health services a top priority.
The District will increase the number of school clinicians in each school (school social workers, school psychologists, and school counselors); provide heightened professional development with training in dialectical behavior therapy (DBT: is a type of cognitive behavioral therapy that tries to identify and change negative thinking patterns and pushes for positive behavioral changes); and develop a plan for recruitment and retention of clinical staff. OUFSD will also support programming in support of LGBTQ+ youth, pregnant youth; and Bullying/Violence Prevention; and parent-focused trainings.
OUFSD recently received a Department of Education School Based Mental Health Services Grant to fund the program.
"Prior to the pandemic, mental health was already an important initiative for us as we committed to an increase in support and mental health programming via our Culture of Care initiatives," said Dixelia Lopez, Assistant Director of Social Emotional Learning. "Nonetheless we are beginning to see an alarming rise in poor mental health among young students nationwide, as they continue to exhibit poor coping skills to complex trauma and a variety of stressors, so there is a crucial need to implement additional, more intensive mental health support services in our schools."
The grant-funded program will also allow the District to collaborate with community partners including Westchester Jewish Community Services; Cognitive & Behavioral Consultants; and New York Based Universities (Hunter College; Fordham University; Lehman College; NYU; Touro University).
Lopez said these programming efforts will not only support Ossining students but will also increase morale among clinicians.
"Through this initiative, we can provide necessary mental health support for our scholars through a multi-tiered collaborative process with the help of key university and community partners, while fostering a constructive and compassionate educational environment," she added.