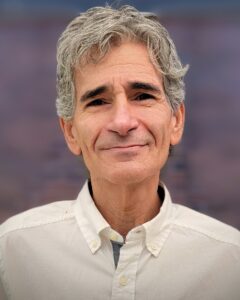 Briarcliff School District has an ongoing commitment to students' civic engagement and to inspiring them be informed and willing to promote the common good through service and civic duty.
It is only fitting, then, that the 2023 Distinguished Alumni Award was given this year to local pharmacist Marc Levitt, who has gone above and beyond the call of duty in assisting local residents during the pandemic.
In his capacity as a pharmacy owner, Levitt has ensured that residents – including those who are part of a vulnerable population – receive vaccinations and supplies, and kept his pharmacy open every day. He was one of the first pharmacists to receive the COVID vaccine and met people outside of his pharmacy or went to their car to administer the vaccine. He also ran numerous vaccine clinics for over 1000 adults and children during that period.
Levitt graduated from Briarcliff High School in 1983. During his time here, he was an avid member of the tennis team and a drummer for both the band and orchestra.
Levitt graduated from Massachusetts College of Pharmacy with a Bachelor of Science in Pharmacy. Upon completing his residency at Children's Hospital in Boston, Marc received his Doctor of Pharmacy Degree.
After several positions in the pharmacy business, in 1995, Marc purchased an independent pharmacy of his own – Marinelli's Village Pharmacy in Elmsford. Since then, he has developed the business into a community pharmacy specializing in the needs of people with disabilities, as well as servicing over 40 New York State group homes and hospice patients.
Levitt continues to live in Briarcliff where he enjoys playing tennis and spending time with his two sons, also graduates of Briarcliff High School.