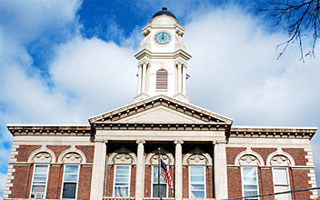 On April 3rd, The Irvington Board of Education adopted Superintendent Robert Roelle's proposed budget for 2012-2013 which came in at $51,156,000. This represents an increase of 1.65% over last year's budget and will require a 2.21% tax levy increase, which falls under the district's property tax levy cap. The actual tax rate increase for residents is estimated to be 3.01%.
According to the district's website, in 2011-2012 the Irvington school district served 1,757 students. If that number remained the same in 2012-2013 (an unlikely scenario, as district enrollment has been slowly declining over the past several years) the district's CPP (Cost Per Pupil) would be $29,115. However, without the most up-to-date information, that number can only be considered an estimate.
The big news for Irvington in 2012-2013, of course, will be the arrival of new Superintendent, Dr. Kristopher Harrison. While he does not officially assume his position until July 1st, Dr. Harrison has been spending a lot of time in the district already, meeting with parents, administrators, and teachers' union officials, visiting all of the schools in the district, and working with Interim Superintendent Roelle towards a smooth transition. "I think it's going quite well," says Roelle. "I think that when July 1st comes and Dr. Harrison begins work, he'll be hitting the ground running. He's a quick study and he seems to have a good sense of what the district's about already."
Superintendent Harrison will not be the only new face in the administration. One year after removing the position, the budget approved by the Board of Education calls for a new Assistant Superintendent for Instruction to be hired at a salary of $160,000. "I think it's a very important part of the budget from the standpoint of the district moving forward to address a new mandate pertaining to the APPR as well as the Common Core standards," explains Roelle. "I'm removed from the process of the recruitment of that person but Dr. Harrison has jumped right in. His goal is to have that person in place by July 1st." When asked what impact the upcoming APPR mandate has had on the budget, Dr. Roelle states that in Irvington's case, APPR will cost the district not only time, but money. "We do anticipate that it will take a considerable amount of time," he says. "Professional development will be important. There are some costs related to student assessments [as well as] in preparation of student assessments, because a portion of the APPR has to do with using test scores to evaluate [teachers]. It's a piece of the budget that appears in almost every area. Clearly the new Assistant Superintendent for Instruction is a critical component of that, but that's not the only reason that we need that position."
The next public hearings on the proposed school budget will be held on May 1st at 7:15 pm in the Campus Presentation Room located at 40 North Broadway.