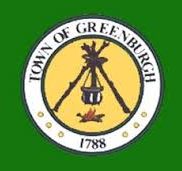 For the past twelve summers, the Greenburgh Town Hall Summer Internship Program has engaged close to two-hundred area students in the process of learning about local government through authentic hands-on experiences ranging from working in town departments to organizing a campaign to address the need to repair our local "state" roads. This campaign generated interest among our state officials who met with the interns and assured them that their efforts would not be ignored. Within two years, several of these state roads received the required attention and have been repaved, thanks to the work of the student interns.
In this unprecedented time, several town Department Heads as well as the Greenburgh Town Board have come together to support this ongoing initiative and to ensure that area youth have a meaningful, enriching summer internship experience designed to support their work skills development. The program's foundation has four pillars upon which activities, projects, guest speakers, group work and presentations are designed.
Communications
Teamwork
Leadership Development
Problem-solving.
This summer's program will include utilizing social media to encourage pedestrian/ motorist safety, participation in the US Census and helping to promote local businesses.
Under the current circumstances of a global health crisis, the 2020 Greenburgh Town Hall Summer Internship Program will be 100% Zoom/Remote as we recognize the need to employ special measures for the safety of interns. The program promises to be fun, dynamic, engaging, interactive and a definite resume-building experience.
If students or parents would like to ask questions they can call Paul Feiner at 914-438-1343 or Judith Beville at 914-989-1504. This is an unpaid internship program.
For further information about previous internships or if you have questions about the current internship, please contact Judith A. Beville, Greenburgh Town Clerk, jbeville@greenburghny.com. For registration, students should email a brief statement of interest and include their contact information to Tara Banks, Assistant Coordinator, Summer Internship Program at tbanks@greenburghny.com.