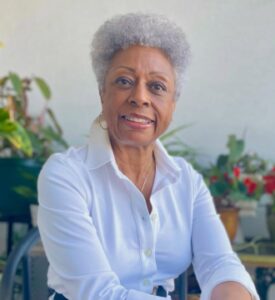 Art has a way of bringing a community together to spark thought, inspire others, and sometimes, even create change for the better.   
The town of Greenburgh is aiming to accomplish all three of those goals with its latest initiative. This winter, the town is conducting a search for a youth poet laureate. Upon completion of the search, Greenburgh will get to call one its own residents this distinguished title for the first time. According to the town's official website, this non-paying role "​​will be charged with encouraging the creation of original poetry by young people in Greenburgh's communities, and creating or facilitating opportunities for youth to engage in poetry-related activities."  
The search committee is looking for the following qualities in its winning candidate: 
Between 16 and 20 years of age, live in Greenburgh's incorporated or unincorporated areas, or are a student in a school or college in Greenburgh

A love of poetry and a history of writing it

 

Comfort with public speaking and reading their own poetry to a diverse audience

 

A strong sense of the Greenburgh community and its residents

 

An outgoing personality that will facilitate communication with other young poets

 

A willingness to step outside ordinary circles and draw teen poets from all ethnic groups

Organizational skills that allow time for creativity and management so that the position will not overburden our appointee

 
In one sense, the current installation of the youth poet contest in Greenburgh is the first of its kind for the town. But bringing in someone to heed change through poetry was done relatively recently; Town Supervisor Paul Feiner noted that Brenda Bey Miller served as a poet laureate in Greenburgh from 2006 to 2010. Years later, the program has been rebooted thanks to Sarah Bracey White, head of the town's Arts and Culture Committee.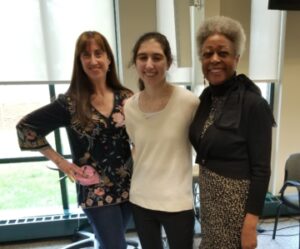 "Amanda Gormon's poetry reading at President Joe Biden's 2020 inauguration cast a national spotlight on interest in youths writing poetry," said Bracey White. "Our success with a writing project called the Kids short Story Connection made me realize that Greenburgh is populated by many young writers of prose and poetry who are seeking a sense of community – something a Youth Poet Laureate could help facilitate." 
Bracey White – who earlier this year was honored in the Westchester County Senior Citizens Hall of Fame Awards – is no stranger to the role of art in her community. She pointed out that prior to the launching of the youth poet laureate program, Greenburgh's Arts and Culture Committee held an annual poetry contest for residents of all ages. This occurred for over 40 years. From teens to senior citizens, all members of the community have gotten the opportunity to make poetry not only a part of their own life, but as a vehicle for aiding others.  
Greenburgh is a diverse town made up of six villages (Irvington, Tarrytown. Ardsley, Dobbs Ferry, Elmsford and Hastings-on-Hudson), but it has always had art – and specifically poetry – as a unifying bond. Nursing homes, hospitals, assisted living facilities, and homeless shelters have all been beneficiaries of art-based projects in the town of nearly 100,000 residents.  
"Poetry is important because it helps us understand the world," said Feiner. "It helps us understand each other better. Arts help us feel happier, calmer, and also inspires. It motivates people." 
As much as poetry has done to help others in the town, there's another immediate goal here; by choosing young adults nearing high school graduation and/or the start of college, the program is doing its best to instill a love of writing in its next generation. Writing, aside from being a highly sought-after skill in the job market, is a means to bettering oneself as well.  
"Writing is known to help people of all ages to pause and take-stock of themselves and their lives," added Bracey White. "This introspection and written expression is more beneficial than drugs, alcohol, and prescription medication. Statistics say that anxiety and depression have grown rampant among teens, ever since the onslaught of social media outlets. Writing, poetry in particular, has been suggested as an antidote to this problem." 
Poetry in Westchester is nothing new. The county recently brought on its own youth poet laureate, who is coincidentally from Greenburgh. Neighboring towns have held their own poetry slams, so what Greenburgh is doing is not necessarily something revolutionary in the area.  
But what it may be lacking in uniqueness, it is making up for in impact. Greenburgh is truly on a mission to inspire a better community for today's residents and for the next 100+ years as well. By bringing on a local student to serve as the poet laureate, the hope is that other villages and towns in the county will soon do the same. Soon enough, this may lead to a larger movement of art and poetry working to turn words into action; and eventually, action into noticeable, positive change for the wonderful people who call Westchester home.  
So maybe, words – those of a poet, perhaps – can in fact be louder than actions.