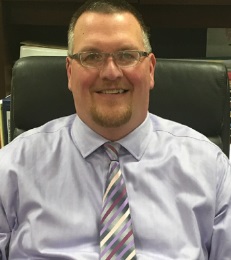 The Foundation for the Public Schools of the Tarrytowns will host its Spring Fling Benefit on Saturday, April 15, 2023, from 6:00 pm – 11:00 pm at the Tarrytown House Estate in Tarrytown. This year's annual fundraiser gala will honor outgoing Superintendent of Schools Christopher Borsari for his years of service to the Public Schools of the Tarrytowns. Borsari, who will be departing in June after a distinguished and uniquely challenging tenure, will be recognized for his achievements, his dedication to the well-being of staff and students, and his passion for the district. The Foundation proudly recognizes Borsari for his leadership and looks forward to celebrating him and all he has done for the district.
Event Details
Attendees will enjoy an evening of cocktails, dinner, live music, an array of silent and live auction items, a photo booth, and dancing to spinning by DJ Ready Ron followed by live music from local band The Incumbents. The event supports the Foundation's mission to provide engaging and enriching programs for students. Proceeds from this year's fundraiser will go towards the Foundation's curriculum priorities: Wellness, STEAM, Early Childhood Literacy, Arts and Culture, and College Readiness.
The event is at a new location this year, the Tarrytown House Estate. For the first time ever, there will be a limited block of rooms set aside for Spring Fling guests who want to enjoy the festivities without the hassle of driving or arranging transportation home.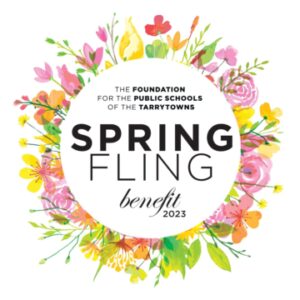 "Our annual fundraiser gala is a highlight each year, and we are excited to honor Superintendent Christopher Borsari for his years of dedication to our district," said Nicole Navy Schneider, Executive Director of the Foundation for the Public Schools of the Tarrytowns. "We have a wonderful evening planned and can't wait to celebrate with everyone in support of the Foundation and our students."
Event Sponsors & Remaining Sponsorship Opportunities
The 2023 Foundation Spring Benefit is generously supported by the following sponsors and friends:
Platinum Sponsors: Hudson Dermatology and Handy Andy Fix It!
Gold Sponsors: Michelle Edgemont Floral + Event Design, The Teachers' Association of the Tarrytowns
Silver Sponsors: Black Marjieh & Sanford LLP, Sleepy Hollow Football Club, Sleepy Coffee Too, American Youth Soccer Organization (AYSO), TNT Baseball Softball Association, Connect One Bank
Foundation Friends: Frank's Home Improvements, Sleepy Hollow Bookshop, The Strom Family, The Degen Family, The Kelly Family
There are a few remaining sponsorship opportunities, including promotional underwriting of certain event elements, like the "Cheers to the Fling! Welcome Drink." Underwriters can pick and name the Welcome Drink and get special signage and recognition during the event. Other underwriting sponsors include Handy Andy, Corcoran-Legends Realty, and Rey Insurance, who are sponsoring the signature cocktail, photo booth, and the bubbles (i.e. champagne and prosecco), respectively.
For more information and to purchase your tickets or sponsorship for this year's Spring Fling Benefit, please visit www.tarrytownschoolsfoundation.org/springbenefit.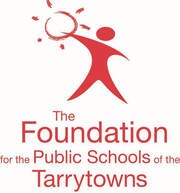 If people are interested in supporting the gala but cannot attend in person, there are additional ways to get involved:
Donate a bottle of wine or liquor to the Wine Wall Raffle. Bottles can be purchased at a 15% discount from Grape Expectations in Tarrytown.
Participate in the silent auction, which will be open to anyone in the community whether or not they attend the gala. Sign up for Foundation emails at https://www.tarrytownschoolsfoundation.org/contact.html or follow the Foundation on Instagram @foundationtarrytownschools to learn more.
Buy a Digital Display Ad or have your company or family name listed in event materials.