Applying to college is both an exciting and nerve-wracking experience for many high school students. First, you must make a life-changing decision about an institution and field. Then, you'll have to go through the application and essay writing procedure. At this point, you don't have a chance to make a mistake: you must put your best foot forward and hope for a favorable response.
We know you are thinking, "It would be good if someone could write an essay for me," but ultimately, this is your moment to shine. Even if such a possibility exists, you still need to come up with an original idea for your admission essay to stand out. In this article, we list five original essay topics that will help you capture the reader's attention and make a lasting impression. Continue reading to find out more!
What Is an Admission Essay?
A college essay, also known as an admission essay, is a written statement used to show who you are and why you should be accepted as a student. This essay is critical to your application process since the committee sees what makes you stand out from other applicants. They also assess your writing skills and ability to express thoughts and ideas based on an essay.
The perfect admission essay should
Describe who you are;
Demonstrate your interest and enthusiasm for the field you are applying to;
Showcase your unique strengths, experiences, and goals.
Thus, you should pick an essay topic carefully, as it will also influence the committee's decision.
Top 5 Original Ideas for Admission Essays
Write About Your Cultural Roots and Background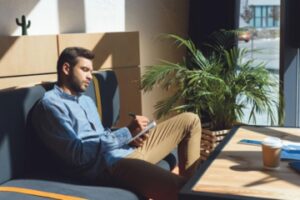 Diversity and inclusion topics have become the focus of the early 21st century. More people began to recognize the value of diversity and its importance in fostering a healthy society. Today, the issue touches a variety of fields, ranging from the arts and sciences to education and business. That's why it can be a good topic for you to explore in your admission essay.
Writing about diversity and inclusion can be a great way to showcase how you view the world. Your essay should reflect how your cultural background has impacted your life. First, explain how you plan to use the knowledge you have gained to contribute positively to your future endeavors. Then, describe your cultural roots and how they have shaped your perspective to get valuable insight into who you are as a person.
Write About People Who Have Inspired You
Another way to tell about yourself is through the characters and life paths of others. For instance, describe the person who inspired you to achieve something noteworthy or pick a certain route in life.
By sharing another person's story, you can illustrate your values, hopes, and dreams about education and your future career. It will also allow you to show empathy and understanding for people in different circumstances than your own. Furthermore, the example of other people will help you define what motivates you to succeed.
Write About Something You Have Sacrificed to Succeed
Writing about your sacrifices in a college essay can be beneficial in a couple of ways. First, you can demonstrate to the admissions committee that you are capable of prioritizing tasks to achieve your goals. It can also show that you are an individual willing to go the extra mile and make difficult decisions for future success.
Second, such a topic can help you feel a sense of accomplishment and take pride in the hardships you have endured for the greater good. It can also highlight any successes you have achieved despite the obstacles. Thus, you will emphasize your resilience, dedication, and strength of character.
Write About How Each Person Is Shaped by Their Environment
The fourth idea will help you touch on an interesting topic and organically place your life experience into your college essay at the same time. We propose you write about how each person is shaped by their social and natural environment.
Many studies have shown that people are born with a set of inherited traits. Yet, the environment in which they live affects how those traits are expressed and developed. It is a fascinating concept to explore, especially considering how our life experiences have shaped us.
If you want to write an essay as good as professionals from top assignment services, be sure to add strong evidence to support your claims and create a logical flow. This will make your writing more interesting and easier to read.
Besides, it will highlight your strong sides, traits, and skills that you acquired through the influence of those around you. They have helped you become the person you are now, haven't they?
Write About Something You Are Passionate About
And last but not least, you can write about your passions and how they influenced your college and degree choices. Writing about your passions can be an important part of your application. It can show the admissions committee that you are motivated by a love of learning and a dedication to mastery in a particular subject or craft.
Describing the journey that led you to your passion and how it has changed your life can be compelling. Be sure to include examples of activities or experiences that have helped you cultivate your passion. Once you do, reflect on what you have learned from them in your story.
Bottom Line
You need a well-written and compelling essay that clearly expresses who you are and why you would be an asset to the college. The essay can be a critical factor in setting yourself apart from other applicants. However, you must pick an original essay topic for this to happen. We hope our article will help you get new ideas for your writing and make the application procedure less stressful.