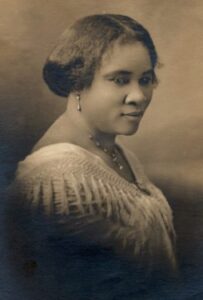 Bethany Arts Community (BAC) announced Black History & Culture: Fulfilling the Vision in Westchester, BAC's annual Black History Month exhibition curated by Ossining Village Historian, Joyce Sharrock Cole.
In February 2021 and 2022, Ossining was gifted a welcomed treat. The exhibit "Ossining Black History & Culture: RESILENCE. DEDICATION. EXCELLENCE" was an ode to the Ossining African American Community and its historic contributions. With the support of our sponsors and community, the exhibit was a source of local pride and received the 2021 NYS Senator Elijah Reichlin-Melnick Heritage & History Award.
The 3rd installment of this award-winning exhibition will open on January 28, 2023, with an opening reception on January 28 from 4-6pm. The exhibition will close on March 3, 2023. The theme for this year's exhibition is "Fulfilling the Vision."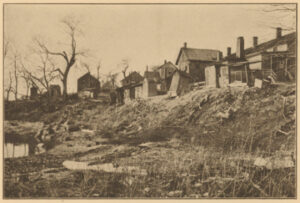 This year's exhibition will expand the historic storytelling out of the Ossining borders into the surrounding communities. Each uniquely themed exhibit gallery will highlight the steps taken by Black visionaries in our neighborhoods who worked diligently, intentionally, and purposefully to uplift the Black race in Westchester and beyond. The exhibition will utilize oral history accounts and genealogical research to unearth the histories of Black entrepreneurs, organizations, and lawmakers from all facets of the community's business and social life.
Accompanying programs and events will include a jazz concert, talks (including a talk with Madam CJ Walker's great-granddaughter A'Lelia Bundles), curator tours, dance workshops, living museum actors, and History Walls that will travel throughout the year. Events will take place in person and online, both at Bethany Arts Community and at the Ossining Public Library.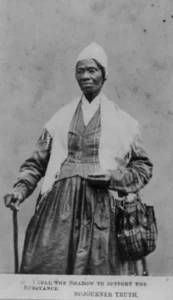 BAC also announce a partnership with the Ossining School District and their commitment of 2,000 student visitors and families for 2023. Starting in 2022 they began training high school students in exhibit leadership as Museum Docents. The docents guide younger students through the exhibition's educational experiences. This program was widely successful and will continue as part of the program in 2023.  They have partnered with Claremont School in Ossining to curate one of the rooms, the "I Have a Dream" Corridor. The Claremont scholars will create artwork which will be displayed for the duration of the exhibit.
The exhibition is free and open to the public during gallery hours: Monday – Friday 10am-4pm. On Saturdays throughout February, the gallery will be open 10am-3pm.
Walk & Talk tours led by curator Joyce Sharrock Cole, are scheduled for February 1, 8, 15, and 22 at 6pm. Tour admission is $25 adult / $10 student.
Bethany Arts Community (BAC) is seeking additional sponsorships to continue the success of this engaging exhibition of Black history and culture. An acclaimed 2022 exhibit element was the fabricated History Wall. This portable historic visual teaching wall can travel to schools, libraries, and beyond. It is a novel way to engage students in Black History and Culture. The 2023 History Walls sponsorship opportunity is a unique opportunity. This proposal offers unique opportunities for our community, art lovers, businesses, and individuals to support. Businesses can have their brands prominently displayed in conjunction with this amazing exhibit. Sponsorships will be taken on a rolling basis. Learn about how to become a sponsor and our sponsorship packages at our website.