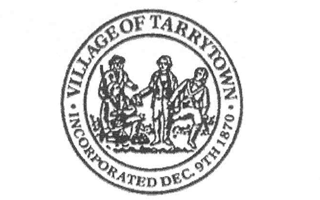 Things are heating up down by the water. With the vitality and growth of Hudson Harbor, the Village is conducting a study to see exactly what they want to do with the surrounding area. "We are working on a train station/waterfront study that should be completed in March," says Village Administrator Michael Blau. "It's looking at the uses that are there and at whether or not the Village wants to continue those uses or if it wants to rezone to allow for additional uses. The [waterfront] was zoned based upon what was there, now the question is what does everybody want to see there in the future."
One thing they will see quite soon is a brand new recreation center and swimming pool in Pierson Park. "We're excited that the new recreation center and swimming pool facility will be opening in 2016," says Blau, who expects the building itself to be completed by the end of February. "We're now going to have a fitness center, which is something we've never had before. We had a few machines but this is a true fitness center. And we're going to now have an outdoor swimming pool, which is new for us." The pool, which Blau has been told by developers will be ready for summer, will be open to Tarrytown residents who purchase a membership.
Another addition to the waterfront will be the extension of the riverwalk along Losee Park. Tarrytown is working with Westchester County on this, and residents can expect to see the work undertaken in the spring or summer.
Leaving the waterfront, there is finally movement over at 21 Wildly Street, the site of the former Village Hall. The final plans for the 12-unit affordable-housing structure were submitted and then resubmitted to the building department, and Blau expects a building permit to be issued by mid-February. From that point, the developer will have 18 months to finish construction.