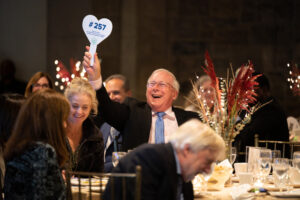 Abbott House, an Irvington-based non-profit with a 60-year history of caring for children, families, and adults with complex needs, will host a Celebration Gala on Tuesday, October 24th at the historic Lyndhurst Castle in Tarrytown, NY. The evening will commence at 4:45 pm with sunset cocktails, docent-led tours of the castle, a silent auction, and an art exhibit created by youth in care. A seated dinner and awards will follow.
New York native Bridget Barkan, a singer, songwriter, and actor who has appeared on Broadway, television, and in films, will be the evening's Mistress of Ceremonies and debut "House of Our Love," a song written in honor of Abbott House's 60th year.
Four individuals will be recognized for their significant contributions to Abbott House, including Vanessa Cheyney-Stoffels of Scarsdale, NY, siblings Katherine Baizan and Nathan Tovar of Dobbs Ferry, NY; and Brian and Keira Smith of Irvington, NY, who will receive the evening's highest honor, The Dignity of Family Life Award.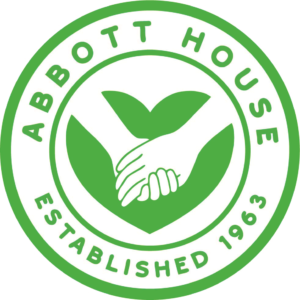 "Throughout our 60-year history, Abbott House has quietly carried on the life-changing work of supporting foster children, at-risk families, and people with intellectual and developmental disabilities," said James L. Kaufman, President and CEO. "This year's honorees, through their extraordinary compassion and advocacy, play a pivotal role in protecting and preserving our legacy for generations to come. We are privileged to celebrate their contributions to Abbott House and their communities."
In 1965 Dr. Martin Luther King, Jr. attended Abbott House's inaugural dinner and gave a speech titled "The Dignity of Family Life: An Address at Abbott House, Westchester County, NY." In it, he praised Abbott House for being "at the forefront of family life." The Dignity of Family Life Award was established in the spirit of Dr. King's speech.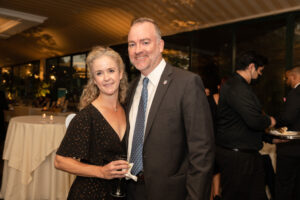 Proceeds from this event will support programs and initiatives that help children and families heal from trauma and have promising futures. Tickets and sponsorships range from $400 – $25,000. Dream Vacation raffle tickets are $25. For more info visit www.abbotthouse.net and click on the Gala tab.
To learn more visit www.abbotthouse.net or contact Kristina Papa, Director of Development at kpapa@abbotthouse.net.