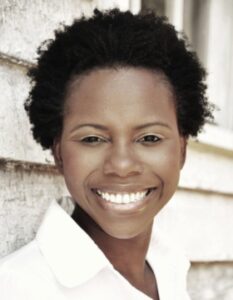 In honor of Black History Month, the Briarcliff Ossining Ministerial Association and the Ossining Library Foundation invite you to two special community events to meet April W. Hampton, author of "The Telling: A Gathering of Remembrance" inspired by the Jewish Passover experience. "The Telling" provides the framework to create a ritual meal (Seder) as a way to keep the legacy of African-American history that can be shared in one sitting over a "soul food meal."
April W. Hampton is a resident of Montgomery, Alabama. She will share her story about the creation and impact of her book "The Telling" at Saturday services at Congregation Sons of Israel on Saturday Feb. 25th. On Sunday, Hampton will lead a "Telling" workshop along with Ossining Historian and Genealogist Joyce Sharrock- Cole at the Ossining Public Library.
Saturday, February 25, 2023  10 am- Noon
Author Talk on the Creation and Impact of "The Telling"
Services (10 am- Noon, April will present at 11 am, followed by Lunch) – All are Welcome!
Congregation Sons of Israel
1666 Pleasantville Rd.
Briarcliff, NY 10510 
Photographs not allowed in the building on Shabbat. Link to the recording of April's presentation will be available.
Sunday February 26th, 20023   2 pm -4 pm
The Telling Workshop – How To Create a Gathering of Remembrance
Workshop led by author, A.W. Hampton and award-winning Historian and Genealogist  Joyce Sharrock Cole –
All are Welcome (registration suggested).  Copies of "The Telling" will be available.
Ossining Camille Budarz Library Theater
Ossining Public Library
53 Croton Ave., Ossining, NY   10562
For more information, contact: Abbe Marcus at 845-494-9288 or abbe@journeys2change.com