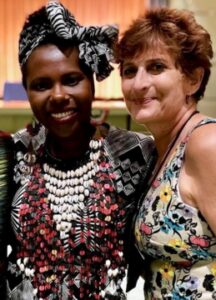 For those looking for a unique way to celebrate Juneteenth, a national holiday which commemorates the emancipation of enslaved African Americans, there will be a special ceremony and meal taking place at the Star of Bethlehem Baptist Church in Ossining on Monday, June 19, starting at 5 p.m. 
Called "The Telling: A Gathering of Remembrance," the event was developed from a book of the same name written by author A. W. (April) Hampton. Based on an experience Hampton had several years ago at a Jewish Passover seder, the author says she was inspired to create "an artistic and spiritual hands-on story telling experience meant to not only pay homage, but encourage conversation and healing."  
Hampton says participants at "The Telling" in Ossining will be invited to "journey through the plights and triumphs of African Americans from pre-slavery to today through readings, music, scripture, symbols, and delicious soul food." Youths from the community have been invited to read aloud from various parts of "The Telling" as well as to help cook the food and set the tables. Both local youths and adults will be involved in singing hymns. 
The idea for sharing "The Telling" came from Abbe Marcus, executive director of Journeys to Change, which teaches about history and civil rights through trips and talks. 
"April has taken one of the most important Jewish rituals, the Passover seder, and used its universal themes of freedom and justice to help tell the African American experience. It's an amazing opportunity for bringing families and communities together," says Marcus. 
"'The Telling' is open to the public and our intent is to have a diverse and interfaith audience participating in an interactive community-led service," says Marcus. 
Hampton is leading the program with Ossining village historian and genealogist Joyce Sharrock Cole. 
According to Cole, "'The Telling' is instrumental in helping African Americans to learn our history and honor our ancestors as well as to celebrate our resilience." She adds, "We want to teach people to do the ceremony so that they can adapt it in different ways and do it themselves in their own homes or in community-based centers or churches."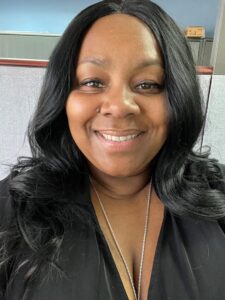 Cole feels it's important to show the community how to do "The Telling" ceremony so they can have a way to officially celebrate Juneteenth in the future. "We lack a lot of traditions and I think it's beautiful that April has figured out this format so that we all can be doing it at the same time wherever we are."  
Dinner will feature a soul food meal that includes fried chicken, macaroni and cheese, cornbread, collard greens, and black-eyed peas. A ceremonial "dual plate" on the tables will be similar to the Passover seder plate but adapted for "The Telling." Cole says the plate's symbolic foods each have both positive and negative attributes. For example, sugarcane is used as a remembrance of the harshness of life as a slave and the sweetness of victory; a neck bone (beef, pork or carrot) recalls that slaves worked like oxen and also the strength of a people; and hoecake is on the plate to signify lack of provisions as well as self-sufficiency.  
In addition, raw cotton will be on the table. "That was one of the many crops that slaves were forced to pick in the South, and I think for descendants of formerly enslaved people, this is a very powerful symbol," says Cole. "The first time I touched raw cotton I was in North Carolina. I saw it on the side of the road and decided to pull over. I got pricked by the cotton I touched, and, for one second, I got to endure what my ancestors endured. I felt this pride that because of their struggle I was able to go there and have the freedom to just leave when I was ready to." 
In "The Telling, the story of the African American people continues to current day, and Hampton includes a call to action. "The work is not done and we have not yet overcome. We've made progress but we're still struggling and fighting for our humanity," says Cole. 
The suggested donation is $10 per person. Visit https://www.eventbrite.com/e/615794135837 or Email abbe@journeys2change.com for tickets and information.