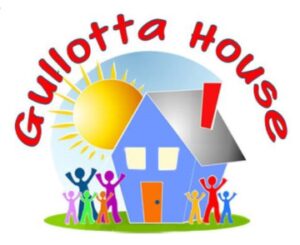 Gullotta House, a local Westchester County not-for-profit organization, will be holding an eighth-anniversary brunch barbeque celebration on Saturday, May 27, 2023, from 11:30 am – 3:30 pm at The Briarcliff Manor located at 25 Studio Hill Road in Briarcliff Manor. This year's celebration will honor Jeanne Stewart with the Gratitude Award, WSI Vital Marketing with the Above and Beyond Award, and The Prescription Center of Ossining with the Above and Beyond Award.
"We are excited to come together and celebrate eight years at our brunch barbeque," said Matthew Gullotta, Founder and President of Gullotta House. "Our mission of helping Westchester County residents facing hardships would not be possible without the support of our incredible honorees who have gone above and beyond for Gullotta House. We are thankful for what we have achieved in eight years and look forward to continuing our work for many years to come."
Jeanne Stewart is the founder of HR on the Move (HRoM), a consortium of business and management consultants, in 2006, after 20 years of working as a Human Resources generalist.  Jeanne's background includes a wide range of business consulting experience, including organizational development, change management, organization assessments, executive development, employee relations, workplace investigations, employee benefits and compensation, training and development, staffing, process improvement, and project management. Over the years, Jeanne and her company have supported Gullotta House at its various events through its participation and sponsorships.
WSI Vital Marketing is an innovative digital marketing agency that helps entrepreneurs and business leaders cost-effectively unlock the full potential of their business by leveraging the internet and its many unrecognized opportunities. Jean Charles and Lynn Vital-Hearne, Principals of WSI Vital Marketing, have assisted Gullotta House with its website and event pages, receiving payments through the website, and are always available to take calls and answer questions.
The Prescription Center of Ossining, owned by Martin Wirth, combines the warmth and service of a neighborhood pharmacy with the low prices and varied services of the big chains. The staff at The Prescription Center of Ossining fill prescriptions, offer personalized prescription counseling, advise on vitamin selections, provide medical devices to buy or rent, offer inexpensive last-minute gift selections, and will drive to customers' homes who are in need.
Attendees will enjoy a brunch barbeque celebration as well as an awards celebration for this year's honorees. Tickets are still available for purchase at $85 or $95 at the door. To purchase your tickets or to make a monetary donation of any size, please visit gullottahouse.org/gullotta-house-eighth-anniversary-celebration/. For more information about the event, please visit www.gullottahouse.org or contact Matthew Gullotta directly at (914) 525-0744.