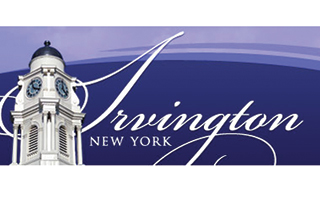 A public hearing was held on February 3rd. The Village had already adopted the Westchester County's affordable housing law and put it in the code. It occurred to Board members that in a residential development of five units at least one has to be affordable. In the code, the term "subdividing" isn't defined for residential housing.
If someone was subdividing and selling off a lot, they wouldn't be subject to the affordable housing requirement. The Board seeks to amend the prior law to consider this aspect. In a correspondence with the County, the "loophole" was   recognized and the County planned to look into it. As the law is already approved, this Board decided to correct it for Irvington. The Planning Board needs to make sure that the subdivision developer is aware of this change, which pertains to buildable lots. The following is the wording of the law.
LOCAL LAW 5 OF 2014 amends the fair and affordable housing article of the zoning code. If a subdivision is applied for that does not include plans to develop the newly created lots, the following requirements must be met:
A. If ten or more lots are being created, no fewer than 10% of the lots must be set aside for the development of fair and affordable housing units meeting the applicable requirements of this Article.
B. If five to nine lots are being created, at least one lot must be set aside for the development of fair and affordable housing units meeting the applicable requirements of this Article.
C. Any lots created pursuant to this section must be at least 80% of the size of the average lot created by the subdivision.
D. The lots set aside for fair and affordable housing shall be of the same character as, and physically integrated into, the entire subdivision.
Pedestrian and traffic safety in the 4th safest community in NY Movoto Real Estate studied crime statistics to find the 10 safest cities in New York State. According to their resulting blog post, the real estate website named the Village of Irvington the fourth safest place in New York State due to Irvington statistics that revealed a population of 6,503 within the town of Greenburgh with a scant 23 reported crimes in 2012 (three burglaries and 20 thefts). The Village of Briarcliff Manor ranked number two on this "Safest Place in New York" list.
The Irvington Board of Trustees are committed to making Irvington even safer. They had already established five major priorities during the 2013-2014 fiscal year. One priority considers the "quality of life" impact regarding the safety of pedestrians,
cyclists, and motorists.  Their goal is to review all aspects of traffic and pedestrian safety with plans to implement any changes necessary to improve it.