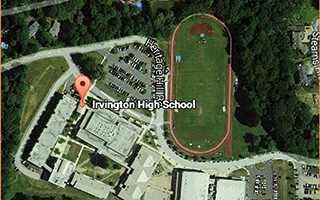 On June 3rd, the Irvington Board of Education voted unanimously to authorize a facility and field improvement bond referendum for October 7, 2014. The public will have the opportunity to decide on whether or not to approve funding of the $4.6 million project. To receive State Aid on a bond referendum, a District must include capital improvements to educational facilities.
Irvington UFSD would be eligible for approximately 10.3% State Aid with this bond that would address critical maintenance obligations at each school, renovating the district offices and attending to energy efficiency needs, such as converting boilers from oil to gas and replacing current lighting with LED. The field and track renovations also include the remediation of East Field with a new grass surface, proper drainage and irrigation and replacement of Meszaros Field with an organic-infilled, artificial turf product; as well as the replacement of the Oley track.
"Our next job is to assist our residents to be fully informed about every facet of the plan," said Superintendent Kris Harrison. "We will make every effort to ensure that on October 7, voters will know the facts of our challenges, what we have recommended, and the impact this project is intended to have on our schools."
Prior to the October 7th referendum, there are to be multiple opportunities for the community to learn more about the bond project through public forums and the distribution of print resources. Additionally, numerous informational documents can be found on the district website, www.IrvingtonSchools.org, by following the link to Fields and Facilities Renovation Resources.
In a 2012 study called, Meszaros Field Conditions, reports that Meszaros Field is used for high school and middle school activities such as gym classes during the school year, both girls and boys varsity and JV athletics, football, soccer, cross county track and field practices and meets, lacrosse games, relays, homecoming games and tournaments. The community also uses the field on the weekends for youth football, soccer and lacrosse games. During the week, the average number of people using Meszaros Field and Oley track numbered 300-500 athletes daily including the gym classes. On the weekend it is estimated that users numbered 100-300 athletes per day depending on the event occurring there. Further data indicated that the field is in use 8-10 hours per day during the week, and 6-10 hours per each weekend day.
The construction of an artificial turf playing surface would include the removal of the existing surface material, installation of a new stone base and drainage system, and the installation of an outdoor rug infilled with a sand/rubber mixture. According to a BOE June 3rd presentation, Facilities and Fields Project Summary, the cost of construction and replacement of both track and field is estimated to be $1,829,824. With the construction of an artificial field, Meszaros Field would be closed for approximately 2-3 months with construction potentially being initiated during summer months.