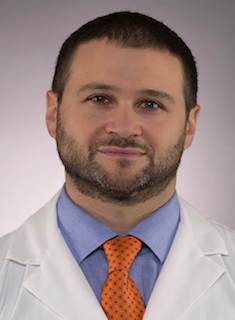 Irvington resident, Elias Hyams, MD, has been named a Westchester County Doctor of Distinction by Westfair Communications. Hyams received an award under the 'Cutting Edge' category, which recognizes doctors who have spent endless hours working on research and clinical trials to save lives. Dr. Hyams is a board-certified urology physician at NewYork-Presbyterian Lawrence Hospital and an associate professor of urology at NewYork-Presbyterian/Columbia University Irving Medical Center.
As the son of a pediatric gastroenterologist and CRNA, he was steeped in healthcare from an early age. After completing his BA at Yale University, Dr. Hyams received his MD from the University of Pennsylvania, then completed a urology residency at New York University-Langone Medical Center in New York, NY.
Dr. Hyams treats a breadth of urological conditions though his practice focuses on "shared decision-making" for men being screened or treated for prostate cancer, male voiding dysfunction, and robotic/minimally invasive surgery.
Dr. Hyams lives in Irvington with his wife Katie and their three children – Sebastian, Eve and Rose.
The Westchester County Doctors of Distinction awards celebrate the accomplishments of Westchester's most distinguished physicians.