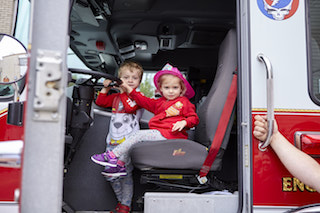 Attendees enjoyed great food, music, art, a classic car show and a historic walking and trolley tours, touch-a-firetruck, Irvington eateries and food trucks, a playground build dedication, met Revolutionary War soldiers and citizens at their campsite, and more.
The event's key sponsors were Rivertowns Chamber of Commerce, Village of Irvington, Eileen Fisher LifeWork and Eileen Fisher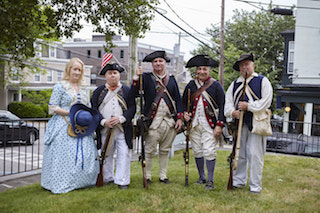 Renew, Insurance-on-Hudson Agency and Sunnyside Federal.  Additional participating organizations included: Houlihan Lawrence; Julia B. Fee/Sotheby's; Natural Fit Pharmacy; The Aligned Center; Brrzaar Frozen Yogurt Cafe; GoSu; Il Sorriso; My Sherry &more, Inc.; and Endless Trail Bikeworx.
Photos by Brandon Leger, www.brandonleger.com