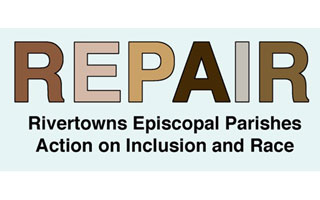 "Listen for a Change: Sacred Conversations for Racial Justice"
With the recent police killings of unarmed African-Americans and nationwide protests, many have come to question whether our nation can ever achieve racial equality within our institutions and social interactions.
From January 21-23, 2016, The Church of St. Barnabas, in coordination with REPAIR, will host Westchester attendees when a leading group of activists, scholars, authors, artists and experts on racial inequality come together to hold life-giving conversations on the racial issues of our time at Trinity Institute's 45th National Theological Conference in New York City, "Listen for a Change: Sacred Conversations for Racial Justice." These important issues include structural racism, mass incarceration, and policy change.
The live conference will be webcast in real time at the Church of St. Barnabas in Irvington, NY. Attendees will be able to participate in Q&A sessions and breakout discussion groups.
Conference participation is open to anyone interested in a practical, theological perspective on racial equality and is ideal for seminarians, students, and church leaders looking for thought-leadership from experts and activists.
REPAIR (Rivertowns Episcopal Parishes Action on Inclusion and Race), is excited to be organizing the Partner Site event at St. Barnabas.
Registration for the St. Barnabas Partner Site is requested. You can attend all or part of the event.
The Partner Site schedule is:
Thursday, January 21st, 6:30 — 9:00 PM Friday, January 22nd, 9:00 AM – 9:00 PM Saturday, January 23rd, 9:00 AM – 5:00 PM
The live conference will be held at Trinity Church (Broadway at Wall Street, New York City). As a Partner Site organizer, REPAIR will offer all aspects of the conference either in real time, via webcast—where participants can submit questions for speakers via email during the live Q&A—or via video at a later time. Onsite reflection groups are coordinated using materials prepared and provided by Trinity Institute.
Speakers for this year's conference include:
Keynote speaker Nicholas Kristof, columnist for The New York Times since 2001 and current blogger at On the Ground

. Kristof has won two Pulitzer Prizes for his coverage of Tiananmen Square and the genocide in Darfur, along with many humanitarian awards such as the Anne Frank Award and the Dayton Literary Peace Prize.
Anna Deavere Smith

(The West Wing & Nurse Jackie), professor at New York University and founding director of the Institute on the Arts and Civic Dialogue.
Michael Curry

, bishop of North Carolina since 2000, and in June 2015, was elected presiding bishop of the Episcopal Church, the first African-American to do so.
Emilie Townes

, PhD, distinguished scholar and leader in theological education, and Dean of Vanderbilt Divinity School. She is also the E. Rhodes and Leona B. Carpenter Chair and Professor of Womanist Ethics and Society.