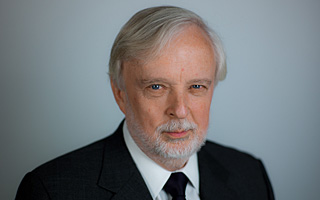 If non-mayoral elections have been notoriously uninteresting and poorly attended at the polling place, Irvington's upcoming Trustee election on Tuesday, March 20 has the right mix of ingredients for registered voters casting their ballots. The principal reasons are that Irvington has a lot on its plate and that the right leadership can accomplish much of what is needed to keep the Village's quality of life intact.
The three men who will run for two Trustee positions are John Montgomery, Mark Gilliland and Rocco (Rick) Rasulo. Both Montgomery and Rasulo are Republicans while Gilliland is a Democrat.
Walter Montgomery moved to Irvington in 1986 from Elmira, NY. Married with five children, he has served the Village as a School Board member for 6 years, a Planning Board member for 6 years as well, and a Village Trustee for the past 5 years. He holds a Ph.D. in Chinese History from Brown University and is currently the CEO of a global consulting firm that specializes in crisis work and financial problems along with communications and public relations for corporations around the world. A Republican, Montgomery was initially appointed as a Trustee by the former Democratic Mayor, Erin Malloy. "On the local level it's not about political issues, and labels don't mean anything," he said.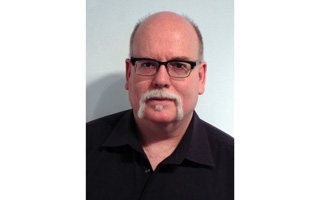 "Maintaining the quality-of-life services Irvington residents have become accustomed to, along with protecting our local environment and ensuring the fiscal health of Irvington are key issues at this time," Montgomery said during a recent interview. "Our revenues have had a downward trend while expenses have trended upward, and that doesn't work too well," he added. He cited the relentless pressure that State mandates have caused the Village. He also noted that over the past 5 years the tax rate increases passed along to residents have been the lowest percentage wise than at any previous time. "In the past the Village probably did a little too much borrowing," he added. Over the past 5 years he has seen a reversal of this over-borrowing and he has also seen a commitment to control spending without the loss of services or Village personnel. "The Mayor and the Board of Trustees are very respectful of each other and we all see eye-to-eye 95% of the time, which helps us work effectively," Montgomery noted.
As for Irvington's waterfront, Walter Montgomery wants to see the right decision made and that includes no industry and the protection of the scenic Hudson view shed. He is in favor of closely working with the owners of Bridge Street Properties to the betterment of riverfront access for all residents and visitors. "I believe we can really accomplish something with the right process," he said. To that end he is seeking re-election.
Mark Gilliland moved to Irvington in 1998 from New York City. He chose the Village because of its proximity to Manhattan, a good school system and Hudson River views. He originally worked in the field of software development and online services. In 2001 he left the corporate world and pursued landscape design receiving certification from the New York Botanical Gardens. Gilliland cites many reasons for running as a first-time Trustee candidate. "I can bring sustainable environmental practices to the Village. The Village has to plan for things and not just react when they happen," he said. He noted the impacts of climate change with larger and more difficult storms, flooding and power outages. "I could be an environmental voice on the Board," he said. He was also quick to point out that the Village could take credit for the long-term planning they have accomplished with regard to flood control.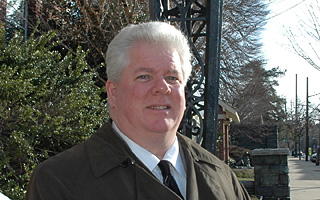 Gilliland would like to see Village buildings, wherever possible, be retrofitted with energy saving windows, insulated roofs, efficient boilers, lights and water conserving toilets. He feels that within a five-year period the cost of such ventures would be returned in lower energy usage costs.
Turning to Irvington's waterfront, Gilliland stated, "My concern is that the rezoning has to protect view sheds and the public access to the waterfront. I am not happy with the current draft. The Village is giving away too much. The Village has the right to say to Bridge Street Properties that the waterfront is a unique resource and we need more than a 9-foot easement along the river. There are no guarantees for access to the river now."
When initially contacted by the Democratic Party to run for Trustee, Gilliland was hesitant by his own account. "I wanted to know how much I would have to give up as a Trustee." He was assured that he could continue being an educator, facilitator and grass roots activist for environmental causes.
Rocco (Rick) Rasulo was appointed by Mayor Brian Smith to fill a vacated Trustee seat in 2011. As such, he is running to retain that seat in the upcoming election. He has lived in Irvington since 1987 and shares that he has been "a river town guy all his life" having grown up in Hastings. He works as a food service design consultant specializing in commercial kitchens. One of his recent projects was the new kitchen facility at the Doubletree Hotel in Tarrytown. Rasulo feels that his background in budgetary matters is a plus on the Village Board. He is the President of his co-op board at 120 North Broadway and works with budgetary issues regularly. In addition, he is a current board member at the O'Hara Foundation for the nature center. "I know how to work with people and formulate budgets. I can help remedy problems and be instrumental in bringing people together," Rasulo said. As a Trustee he has been a liaison to the Architectural Review Board, the School Board, Parks and Recreation, along with the Community Advisory Board. "I recently attended a Planning Board meeting where Mercy College presented their plans to increase the College's footprint by 20,000 square feet adjacent to Ardsley Park. It was a very highly charged meeting," he noted. On another front Rasulo is aware of a senior living and dementia living center being discussed on property owned by the Foundation for Economic Education on Broadway in Irvington. "We have to be sensitive to the residents living in this area regarding traffic, views and other considerations," he said. Both Mercy College and FEE are due to have open public hearings on March 7, according to Rasulo.
"Being a Trustee gives me the opportunity to use everything I have learned by serving on other boards. I am not afraid of hard work and I look forward to being involved in everything that is Irvington," he said.
Irvington suffers from no lack of important issues facing its residents. The March 20 election is a means of getting down to the business at hand by voting. There are three choices for two seats.