Jerry Garcia, in his most pot-induced fog of mind, could not have designed a more disastrous rollout of New York State's marijuana legalization system. 
Two and half years after beginning, only a few dozen pot shops are open and a state judge has frozen granting new licenses. 
For today in New York it's "Reefer Madness" [the title of a 1950s documentary about the perils of pot] bringing potential economic devastation to many entrepreneurs who bet it all on state bureaucrats and legislators, only to discover that they now are facing the brink of bankruptcy. 
The seeds of the current cannabis chaos were planted in the original law, the Marijuana Regulation and Taxation Act (MRTA), signed by Gov. Andrew Cuomo on March 31, 2021. 
Cuomo proclaimed, "This landmark legislation provides justice for long-marginalized communities, embraces a new industry that will grow the economy, and establishes substantial safety guards for the public."  
The law established the New York State Cannabis Control Board (CCB) and the Office of Cannabis Management (OCM) to implement the rollout of marijuana legislation and run the system. 
Conditional licenses to sell marijuana were granted to applicants throughout the state, including in Peekskill, and owners invested their money to prepare their stores for operation. 
Several court cases immediately slowed the original rollout, delaying the start of the opening for over a year. 
Now, only 23 legal dispensaries out of the 463 licenses granted are operating while thousands of illicit dispensaries operate throughout New York State. 
Veterans Sue
In mid-August 2023, an upstate Supreme Court judge slammed on the brakes. 
Ruling in a case filed by military veterans who didn't receive conditional licenses, Ulster County State Supreme Court Justice Kevin Bryant found that the CCB and OCM "failed to follow the clear language of the applicable legislation" of MRTA by awarding licenses only to applicants with past marijuana convictions. 
Bryant's ruling noted that New York regulators continued their preferential licensing program, and even expanded it, in the face of mounting legal challenges asserting that it was unlawful and violated the constitutional rights of other "social equity" applicants, including minority- and women-owned businesses, as well as disabled military veterans. 
Lawyers for the four veterans who brought the lawsuit before Judge Bryant state that the cannabis agencies unilaterally decided themselves that applicants with marijuana convictions would get priority for the Conditional Adult Use Retail Dispensary (CAURD) licenses, despite the legislation not stipulating that. 
By doing this, the agency excluded other "social equity" applicants who otherwise qualify as a "minority or women-owned business, distressed farmers, or service-disabled veterans."  
Now, the whole licensing process is on hold while the case winds its way through the courts.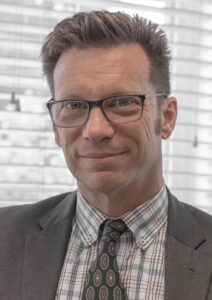 Peddling Pot in Peekskill  
On a local level, in municipalities including Peekskill, officials are tangled up in the middle of this legal morass.  
Some smoke shops are known to be selling pot without proper licensing, but because the laws are still unclear, the means to shut them down are murky. 
Peekskill City Manager Matt Alexander is overseeing an effort to both clarify enforcement mechanisms and draw up new rules to get control of these smoke shops. 
"It's been difficult to establish for a court case if the 'marijuana,' 'cannabis' or 'THC' [marijuana's psychoactive ingredient tetrahydrocannabinol] can be analyzed in a lab with the right determining characteristics, according to the law, to be ruled as an 'illegal amount' of substance," Alexander wrote in an email to River Journal North. "We are pursuing a definition for a testing procedure that might hold up in court." 
Peekskill Corporation Counsel Tim Kramer is preparing several options for the Common Council to consider to establish control over smoke shops that might sell marijuana without the proper state license. 
Under current zoning law, a smoke shop is a retail use of right and doesn't require any special permits. Changing the law to require a special permit from the Common Council is one option. 
Other possibilities are citing landlords for violations in their buildings, increasing nuisance points penalties that could lead to fines, or instituting a moratorium on any new smoke shops in Peekskill. 
Mom-and-Pop Pot Shops
In another potential blow to local retail owners, the state board voted in mid-September to allow large multi-state operators to apply for licenses, posing a future threat to small mom-and-pop shops. 
Retail operators frozen in place by the delays aren't the only victims. At a hearing in Albany in September, a number of growers spoke out. 
"We relied on you and you relied on us; we totally did it," one grower told the board. "I have 500-plus pounds sitting and rotting right now."  
Wearing a rope around her neck at the hearing, she told the board members, "I feel like I'm going to hang myself. … We're tired. We're done. We're struggling. We need help," according to a published report.
Her despair was echoed by a CAURD license holder based in Peekskill, who said, "The entire Office of Cannabis Management and state rollout has been a mess, not only causing irrefutable harm on the CAURD license holders, but moreso to the farmers and processors that were promised the state would have X number of stores open by now. They are dealing with major supply chain issues with many facing bankruptcy due to not having retail outlets to sell crop — causing most of their crop to spoil.  
Jim Roberts is a freelance business reporter based in Peekskill.