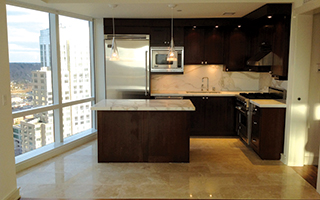 Lenco Tile is a full service Tile Contractor based out of Irvington, New York.  The Company has been serving the Rivertowns for over 30 years! Lenco Tile has helped remodel  entire bathrooms  and given many old and outdated bathrooms a face lift to make them look new again. 
Lenco offers  the following services: Complete Bathroom Renovations, Tile Installation, Tile Repair, Re-grouting, Tile & Grout Cleaning, Grout Re-coloring & Sealing, and Marble Restoration. Their restoration services are excellent for homeowners selling their homes.  They restore and revive the look of any bathroom or other tiled areas for fractions of the cost of renovating. Lenco is Licensed & Insured in Westchester County and will  gladly provide references upon request.  They believe that  your home is their show room.
For further information call them  at 914-591-5515.